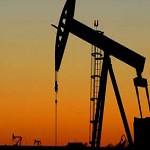 The rapidly growing Turkish economy has to find new and sustainable financing instruments to support entrepreneurs to elevate the country's competitiveness, the head of Turkey's top business association said yesterday.
"The biggest resource of the country may not be oil but its entrepreneurial spirit," Rıfat Hisarcıklıoğlu, chairman of the Union of Chambers and Commodity Exchanges (TOBB), told participants at the Global Entrepreneurship meeting in Istanbul. "Turkey's biggest advantage is its young entrepreneurs."
In order to reach its 2023 targets, the centennial anniversary of modern Turkey, all the actors of the economy have to support entrepreneurs, he said. "I am looking to the countries in the region. They have oil resources that might provide a better life for them, but we have entrepreneurial spirit," Hisarcıklıoğlu said.
"Turkey needs to find approximately 13 million jobs by 2015, according to United Nations' sources," Murat Özyeğin, a member of Endeavor's Global Board of Directors, said at the meeting. Turkey can only create jobs through the millions of entrepreneurs who could create more employment, he added.
Turkey has been working on a new fund to be allocated to female entrepreneurs, said Aynur Bektaş, board chairman of the Women Entrepreneurs' Board at TOBB.
Compared to nearly 1.8 million male entrepreneurs, there are approximately only 80,000 female entrepreneurs in Turkey, she said. "Without women entrepreneurs Turkey could not be successful."
"One of the biggest obstacles facing Turkish entrepreneurs is financing," said Ali Sabancı, head of the Young Entrepreneurs' Board at TOBB. Turkish lenders do not provide funds for entrepreneurs in Turkey, he added.
http://www.hurriyetdailynews.com