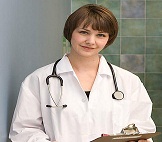 Speaking at the inauguration of a conference titled "Global Health 2011" in British capital of London on Thursday, Akdag said that currently foreign doctors could not work in Turkey.
Turkish Health Minister Recep Akdag said Thursday that they were trying to permit foreign doctors work in Turkey.
We are trying to change laws and regulations regarding foreign doctors in Turkey. Nationalist circles in Turkey do not want to let foreign doctors work in Turkey. However, we must permit foreign doctors to come to Turkey and practice medicine, Akdag stressed.
In his speech, Akdag informed the participants of the conference on how Turkey succeeded in its transformation program in health and how such transformation could be a model for other countries.
The world went through two economic crisis back to back. Yet Turkey's health sector was not much affected by the global economic crisis. Turkish economy grew 11.6 percent in the first quarter of 2011 and 8.8 percent in the second quarter, Akdag said.
We realize that our growth figures will go down. As such, I believe in the necessity of providing sustainable health services, Akdag said.
Turkey had a bad health system before the Justice and Development (AK) Party government. We began working by giving priority to the human. Our understanding reflected on health services undoubtedly. We have established a well planned, structured, and sustainable health model in Turkey, Akdag said.
Prior to our transformation program in health, "double work" concept was highly seen throughout Turkey. Doctors working in public hospitals also had private clinics outside of the hospitals. We worked hard to change this system and won the struggle as people were on our side. We changed the habit of 100 years without displaying any weakness, Akdag said.
Minister Akdag also talked on Turkey's reforms in the health sector, including family physicians.
AA