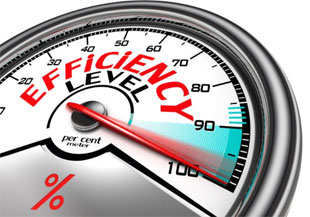 by Lou Adler, CEO of The Adler Group
If you're a job-seeker looking for a career move, ask the hiring manager what work needs to be done, what problems need to be solved and how success in the job will impact the company's strategy or mission. If you don't get a good answer, move on.
The following two job posting are advertisements for the same job. Which one would you rather have? (The survey is now running 6:1 in favor of the career version of the same job. Why?)
Senior Marketing Analyst
Must have 2-5 years in consumer products marketing with emphasis on using metadata for marketing analysis
Prior work experience in marketing, web analytics and/or statistical analysis within an online business unit or at a consumer internet company
An MBA from a Top 25 business school is preferred and a BS in Marketing is required
Must be detailed-oriented with strong Excel and econometric modeling skills
Must be familiar with at least three of the latest marketing analytical tools like Omniture, Google Analytics, Tealeaf, Vertica, Greenplum, Netezza, Hadoop, Pig, MapReduce, Tableau, R, SQL and/or Hive
Self-starter, with ability to thrive in a fast paced and dynamic environment
Strong team and collaboration skills
We are an employee-friendly company that offers a competitive compensation package, good benefits and a positive work/life balance.
Marketing Analyst – Creating Order Out of Big Data Chaos
If you dream about the beauty of numbers, combinations, and first derivatives, this will be your dream job. Where others see endless streams of bits, bytes and digits, you see patterns, behaviors and opportunities. Using your big data analytical skills, here's your chance to help take our fast-growing company to another level. Big data will represent the critical difference. So can you. Here's how:
We need help figuring out where our current analytics approach is stumbling. We need you to come up with some short-term fixes and long-term solutions.
Get your arms around all of our big data resources and as quickly as possible convert them into practical, strategic marketing and product planning tools.
Become the subject matter expert in our company using big data to predict product performance in new channels and new markets.
Work closely with our R&D, product development and advanced marketing teams to prepare our three-year product roadmap.
This is just the start of what you'll be doing. What you do next will be up to you. While we're not a big company, we think big, and we know the person in this role will impact our future in a big way. Aside from working with a great group of people working on a remarkable mission, our benefits are top notch and compensation is wide open.
If this job sounds like a possible career move for you, DON'T APPLY. Instead, send us an email with a short paragraph or two about how you've used big data in some practical business-like way. If it makes sense, one of our new product marketing people would like to arrange a short, preliminary discussion.
So if you were a candidate, which job would you want? (Take the poll and view the results)
If you're a recruiter, HR leader or hiring manager here are some points to consider if you want to see and hire more top people who are looking for careers, not lateral transfers:
Skills and experiences don't predict performance. Worse, they won't attract the best people, either. Don't ignore this. Most passive candidates will check out your job postings after being contacted. Here's a sample of what they should see.
Your public job postings reflect your company and culture. If you want to see and hire stronger people, attract them in, don't weed them out. There's no law that says your job postings need to be boring or that you must describe every skill imaginable or that people must apply directly. Here's a posting that describes a very unusual culture. What do your company's postings say about your culture?
Performance-based job descriptions and postings like this are perfectly legal. As part of The Essential Guide for Hiring & Getting Hired I sought out the top labor attorney in the U.S. from the top firm to validate this process. Here's what he had to say.
Crafting a career requires a solution, not a transaction. While people who aren't looking might be open to a short exploratory discussion, don't rush it. Here's a post describing the most important thing you need to do to recruit passive candidates.
Clarifying expectations is the number one driver for performance and retention. (See Gallup's Q12 for the proof.) If hiring managers and recruiters can't define what a person needs to do to be successful, it's problematic if they'll see or hire the right person. This leads to what I call the "vicious cycle" of hiring the right person for the wrong job using the wrong reasons.
Combine stretch, growth and satisfaction to convert a job into a career. During the interview ask candidates what they've accomplished for each of the big performance objectives. If the accomplishments are comparable and the differences in what the candidate has accomplished and what you need done are reasonable, you've just converted your job into a career move.
If you're a job-seeker looking for a career move, ask the hiring manager what work needs to be done, what problems need to be solved and how success in the job will impact the company's strategy or mission. If you get a good answer, you then have to prove you're both competent and motivated to do the work. If you don't get a good answer, move on.
If you're a hiring manager, make sure you, and those who post your jobs and screen your candidates also know the answer. If not, the best people will move on before you ever have a chance to meet them. How many have you lost so far?
Source: Linkedin Pulse