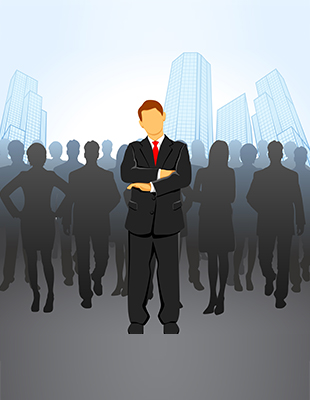 Healthy labor relations in business word depend on the behavior of both the employer and employees. Duties, responsibilities and liabilities of the parties are laid down in many laws and regulation to ensure the labor peace.
In today's article we want to touch employer's responsibilities and obligations in which specified in various acts such as Occupational Health and Safety Law N. 6331, Labor Law N. 4857, Social Security and General Health Insurance Law N. 5510 and Law on Protection of Personal Data N. 6698.
EMLOYER'S LIABILITY AS REGARD TO OCCUPATIONAL SAFETY
In a workplace, it is the duty of employer to ensure the health and safety at work of all his employees. In this respect, employer must;
• take every necessary measures,
• provide information, instruction and training,
• oversee and supervise whether the health and safety precautions in workplace are properly abided by,
• make and maintain arrangements; to prevent occupational risks,
• record and notify the occupational accidents and sicknesses.
FROM THE POINT OF LABOR LAW
First and the most important obligation of employer stated in Labor Law 4857 is to comply with employment contracts and collective labor agreements. Some other responsibilities are as follows;
• to provide certificate of employment for the leaving employee,
• let the employees take their weekend breaks,
• let their employees use their annual leave and other leave of absence,
• pay the employees' wages in full and in time,
• during the term of notice, to grant the employee the permission to seek new employment within working hours without any deduction from his wage,
• allow the nursing mothers use their breastfeeding breaks,
• allowed a rest break approximately in the middle of the working day fixed with due regard to the customs of the area and to the requirements of the work,
• arrange a personnel file for each employee working in the establishment.
FROM THE POINT OF SOCIAL SECURITY
We may say that an employer's duties to state administrative bodies are much more than to that of to the employees. In every aspect of the employment (starting, leaving etc.) there would be notifications or declarations to be made within certain time limits to the authorities. The employers who don't comply with this time limitations may be liable to serious administrative fines or may lose their incentives granted by the state.
The following notification must be made to SSI in time;
• Full wage of employee,
• Starting or leaving of an employee,
• Missing days of employee should be declared by monthly premium and service document,
• Employee who receive temporary disability allowance from SSI should be notified in certain periods determined by law,
• Social Security premiums should be paid in time.
FROM THE POİNT OF TAX LAWS
Employers are responsible for both their own taxes and the taxes they withheld from the employees.
The taxes withheld from the employees' taxable income should be notified and paid to tax offices in the periods specified by Income Tax Law.
FROM THE POİNT OF PROTECTION OF PERSONAL DATA
Law On The Protection Of Personal Data N. 6698 protects fundamental rights and freedoms of persons, and in particular their right to privacy with respect to the processing of personal data, and to set forth principles and procedures which bind natural or legal persons who process personal data.
All natural and legal persons (also employers), collecting, processing and transferring personal data are deemed as "Data Controller" and are obliged to take some precautions while dealing with such data:
And in this context it is for the controller (employer) to;
• prevent unlawful process of personal data
• prevent unlawful access to personal data
• take every necessary technical and administrative precaution for safeguarding personal data.
There may be administrative fines up to 1 Million TRY for non-compliances.