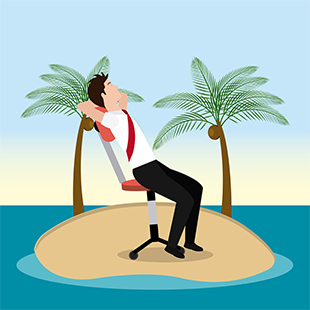 Part-time workers cannot be treated discriminatingly concerning their annual leave. In short, how many days a part time employee works in a week don't matters, he can use his annual leave as if he worked in all days of the week.
Annual leave entitlement of employees working under a part-time or work-on-call employment contract is a highly controversial issue and we are receiving so many questions on this subject. We will try to clarify the matter with examples in the light of the "Regulation on the Paid Annual Leave".
Pursuant to Article 13 of Regulation on Paid Annual Leave; employees working under a part-time or work-on-call employment contracts must not be subjected to differential treatment, and benefit from the same rights as the full time employees do.
Such employees, as far as the contracts are continuing, can use their yearly entitled annual leaves by not working in the workdays of following yearwhich coincide whit the periods of leave.
EXAMPLE
For example; annual leave entitlement of an employee working for 4 years is 14 days, and weekends are excluded. It will be same for a part-time worker even he is not working 6 days of a week.
Just say the employee works 3 days of a week (Monday – Tuesday – Wednesday) and wanted to use 10 days of his annual leave starting on Monday, he will return to work in the Friday of the next week. i.e. weekends are not included in the 10 days period.