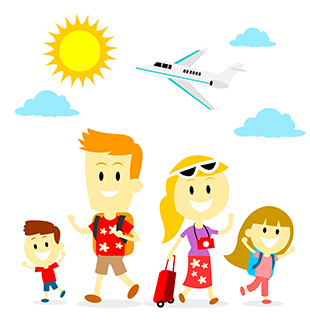 In many occasion it depends on whether you are employed in public or private sectors.
In this year's Ramadan Feast, public employees will have 5 days holiday uninterruptedly between 4th and 8th July, and many of the public institutions and agencies including SSI departments and tax offices will be closed during this period.
As a rule, and according toprinciple of equal treatment which is set forth in many legislation there cannot be any discrimination between employees concerning their public holiday, howeverespecially in the case of long lasting holidays such as Feast of Ramadan (3,5 days) and Feast of Sacrifice (4,5 days) public sector employees may enjoy longer leave days by being allowed administrative leaves.
2016 Ramadan Feast starts on Monday (13.00 00 o'clock) 4th and ends onThursday 7th of July, and public employees in state institutions and organizations will be deemed on administrative leave on Monday (half) 4th and on Friday 8th.Only very limited number of personnel will be on duty for emergencies.
DOES ADMINISTRATIVE LEAVE COVER THE PRIVATE SECTOR EMPLOYEES?
Unfortunately no!
That is a kind of privilege granted to public employees;administrative leave does not include the private sector employees who will have 3,5 days of leave starting from 4th July, 13.00 o'clock and continuing until 7th July, therefore private sector establishments have no obligation to close on Monday (before 13.00 o'clock) 4thand on Friday 8th of July and there will be no additional pay for the employees who worked on these days.
However, though not obligatory some employers let their personnel to take one or two days of their annual leave and combine them with the Feast in order to enjoy their holidays uninterruptedly.
WHAT ABOUT THE DEADLINES FOR ADMINISTRATIVE TRANSACTIONS?
If the last submission dates of some statutory notifications and last dates of payments for public receivables coincide with a weekend or/and national and general holiday, they will automatically extended until the end of following work day, in this case until the end of the Monday 11th of July.