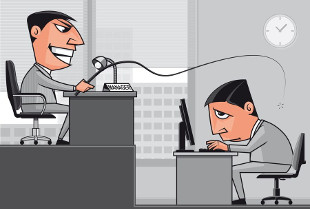 Dr. Mehmet Ozan Uzkut, the President of MOBDER, the Association to Fight against Mobbing, declared that big companies are using mobbing as a tool not to pay compensation to their employees. Uzkut added that there have been 3,000 mobbing complaints and 600 were concluded as mobbing cases.
PARTICULARLY HIGH MOBBING CASES IN HEALTH SECTOR
In recent studies, it is apparent that the health system increasingly suffers from mobbing cases. 70 percent of nurses in hospitals and 65 percent of teaching faculty in universities have been victims of mobbing. However, it is noted that mobbing cases in education sector have been declining according to studies.