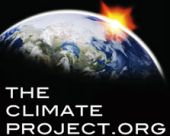 Turkey is an unsaturated market for non-profit organizations and grassroots activities. Since much development is needed in fighting poverty, empowering women, and preserving the environment, the small number of non-profit organizations is increasing incrementally. One of the international movements on the rise in Turkey is former US Vice President Al Gore's worldwide grassroots movement, The Climate Project (TCP). Mr. Gore founded TCP in order to raise public awareness of the climate change in June 2006. He structured the organization with a limited number of professional staff in Nashville, Tennessee and with thousands of volunteers around the world, who are committed advocates of fighting climate change and establishing a low carbon economy on a global level. Mr. Gore personally trains TCP volunteers with a version of the slide show featured in the Oscar winning movie 'An Inconvenient Truth.'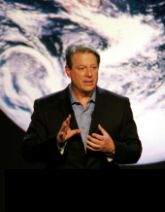 One of the trainees of Mr. Al Gore and climate conscious entrepreneur, Georgie Benardete launched the Climate Project in Turkey. Benardete has been a dedicated entrepreneur, angel investor and also consultant for international companies' renewable energy and climate investments throughout her career. She is also an active member of Woodrow Wilson Foundation. Born in Chile, Benardete grew up in Argentina, Mexico, and Puerto Rico. While she studied Latin American History at the University of Puerto Rico, she interned in the U.S. Congress, Coopers & Lybrand in Buenos Aires and Virginia as well as Overseas Private Investment Corporation (OPIC). She earned a Masters degree with Honors in International Studies at Georgetown University. After completing her studies, she worked as an investment banker with JP Morgan in New York before moving to Turkey. Her work in Turkey includes developing utility-scale renewable projects as well as consulting corporations on their sustainability strategies. As the Director of Turkey for the Climate Project personally trained by Vice-President Gore, her objective is to make TCP a key player in the transformation of the country into a model for low-carbon economic development.
Globally, TCP's main goal is to raise awareness about the urgency of the climate crisis. The organization would like to invite people concerned with climate change to engage in informing the public and to become problem solvers. TCP trains volunteers in order to spread messages on impacts of climate change to numerous geographic regions and walks of life. The public receives the latest developments on climate change by attending presentations, news media, and grassroots advocacy run by TCP volunteers, and makes informed decisions about public policy matters related to climate change. This awareness level strengthened with activism promotes local, domestic and global initiatives to address the climate crisis worldwide. TCP presentations are free of charge and open to the public.
If you're interested in being a part of this growing movement in Turkey, you can contact TCP by emailing to info@theclimateprojectturkiye.com. You will receive local activities and updated news on TCP's climate projects in Turkey.
---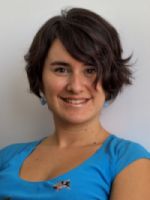 Ela Erozan Gürsel writes a weekly column named "Değişim Yelpazesi " on global business trends for Dünya Gazetesi on behalf of Datassist for almost two years. Her feature topics include: green energy; climate change; impacts of financial crisis on companies, sectors and regions; innovative technologies in sciences, human resources and management; social networks transforming business and politics; changing dynamics of marketing and branding.
She also writes articles for international magazines published in Singapore.
Prior to her writing career, she worked at Datassist as a Project Manager in a project that combines human resources and mobile communications with the aim to connect blue-collar workers and employers through mobile phones. Before engaging in this exciting project, she was in pharmaceutical sales working for a multinational company. She graduated from American University, Washington, DC, majoring in International Studies with a concentration on International Business and Europe. She worked in Washington D.C. as an Account Manager at a boutique telemarketing firm that specializes in fund raising and publication renewals. She speaks Turkish, English, French, and Spanish. She currently resides in Singapore with her husband.