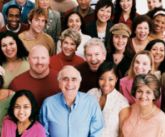 İbrahim Işıklı
Labor Law no 4857 article 18 states that "termination of contract of an employee engaged for an indefinite period, who is employed in an establishment with thirty or more employees and who meets a minimum seniority of six months, must depend on a valid reason for such termination connected with the capacity or conduct of the employee or based on the operational requirements of the establishment or service."
The "six month" minimum seniority (length of service) of the employee shall be calculated on the basis of the sum of his employment periods in one or different establishments of the same employer. In the event the employer has more than one establishment in the same branch of activity, the number of employees shall be calculated on the basis of the total number of employees in these establishments.
This article shall not be applicable to the employer's representative and his assistants authorized to manage the entire enterprise as well as the employers' representative managing the entire establishment with the authority to recruit and to terminate employees' contracts.
Importance of 30 Employees
In calculating 30 employees, all employees shall be taken into account including definite-indefinite, part time-full time and continual-transitory employment contracts without any discrimination.
When determining the number of employees at the time of termination of contract, it is sufficient that the employee's employment contract is in effect but the employee is not required to work actually. However, if a substitute is hired to replace an employee who quitted due to sickness, occupational accident,pregnancy or for regular leave, the substitute employee shall not be included in those 30 employees. Employer representatives and vice presidents are left outside of the scope of job guarantee due to the nature of their positions. (Supreme Court 9th Civil Chamber decision dated 24.03.2008 base* 2007/27699 no 2008/6006)
An employee who appealed against termination without a valid reason and re-engaged in the work under court order will be taken into consideration in calculation of 30 employees. If lawsuit is not resolved, this raises a prejudicial issue and the verdict should wait.
As Labor Law no 4857 includes establishments and enterprises employing a minimum of 50 employees where agricultural and forestry work is carried out (Labor Law article 4/b), employees hired in those establishment and enterprises can benefit from job guarantee. However, as agricultural enterprises with less than 50 employees (50 included) will be outside the scope of job guarantee, even if more than 30 employees are hired (e.g. 40), those employees will not be able to benefit from job guarantee. Not only agricultural laborers but all employees should be included in calculation of 50 employees.
For union respresentatives, hiring 30 employees in an establishment is not required.
Group Companies
In case of joint employment which is found especially in group companies, an employee serves for two or more separate entities as his employer. Mostly connected through management organization, these companies may operate within the same building and certain individuals may have a role influencing all employers. For instance, an individual may be the managing director of all companies or accounting, security, transportation, cleaning or catering services may be provided for all employers. In this kind of relationships, employees working for all companies and employees working for only defendant companies should be taken into account in 30 employees criterion. If an employee is working for all companies, the number of employees in all companies should be taken into account. (Supreme Court 9th Civil Chamber Decision dated 25.05.2009, basis 2008/2890 no 2009/14187)
Trainees are not covered within the scope
Individuals who are not covered under Labor Law or considered as an employee such as apprentices, trainees, technical school students, transitory, temporary employees and employees working for a sub-employer are not taken into consideration in calculating the number of employees. Although employees working under a sub-employer are not included into calculation, in case that some employees are fictitiously demonstrated as subcontractor laborers, those employees are included into calculation. In other words, if the employees are considered to be working under sub-employers although sub-employment relationship should be invalid, those employees are included in calculation. Individuals working under sub-employers and temporary employees with continuing employment contracts are also included into calculation. But it should be taken into consideration that employees enrolled to an outsourcing company that is defined as the "sender company" by the parties in an employment contract although they serve as "payroll employers" should be included in the calculation. (Supreme Court 9th Civil Chamber Decision dated 25.05.2009, basis* 2008/2879 no 2009/14187)
Source: Dünya Gazetesi