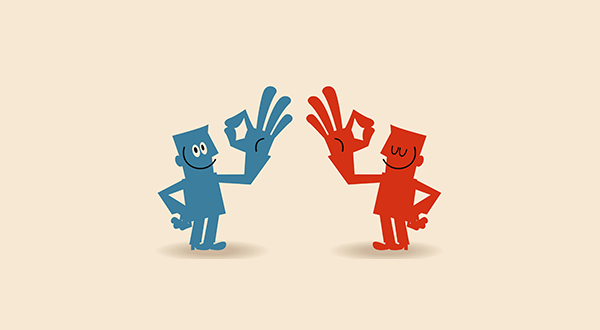 Every country has its own legislation as regard to international workforce; however provisions of social security agreements are applied instead of domestic legislation.
POSTING/SECONDMENT/FOREIGNERS ASSIGNED TO TURKEY
In general; without prejudice to provisions of international social security agreements, employees who are temporarily assigned to Turkey by and on behalf of a foreign-based company don't need to be insured (registered on SSI) in Turkey, provided that they can prove that they are insured in their home country and the assignment doesn't exceed 3 months.
POSTING BETWEEN CONTRACTING COUNTRIES
Turkey has bilateral social security agreements with 25 countries. Provisions of these agreements will be applied instead of domestic legislation. Although the provisions regarding social security rights and obligations differ from country to country, the main points are as follows.
Employed person: In case an employee is send by the employer to work temporarily on behalf of this employer in the other contracting country, that employee will continue to be subject to the legislation of sending country, on condition that posting period doesn't exceed a certain period (i.e.24 calendar months) and the posting doesn't aimed at replacing a previously posted person.
Self-employed: In case a self-employed person temporarily transfers his business to other contracting country he will be subject to legislation of the first country, on condition that self-employed activity doesn't exceed a certain period (i.e. 36 calendar months).
These periods may be extended up to some periods of time depending on the agreement.
Countries Turkey has Bilateral Social Security Agreements
Albania, Austria, Azerbaijan, Belgium, Bosnia, Canada, Quebec, Check Republic, Denmark, France Georgia, Germany, Hungary, Libya, Luxemburg, The Netherlands, Macedonia, Norway, Romania, Sweden, Switzerland, United Kingdom, Tunisia, Turkish Republic of Northern Cyprus.
You can find detailed information about social security agreements of some countries below.
http://turkishlaborlaw.com/news/business-in-turkey/485-social-security-agreement-between-turkey-and-tunisia-is-in-force
http://turkishlaborlaw.com/news/business-in-turkey/484-social-security-agreement-between-turkey-and-hungary-is-in-force
http://turkishlaborlaw.com/news/business-in-turkey/483-social-security-agreement-between-turkey-and-belgium-is-in-force