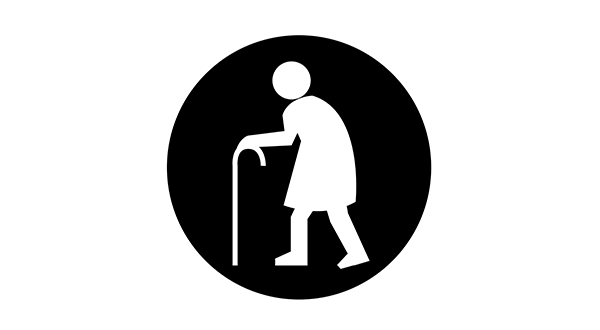 Yes! Labor legislation of Turkey is applicable to Turkish citizens and foreign employees alike. Also, the Turkish Constitution contains provisions concerning equality, and guarantees the right to social security for everyone.
Anyone who are working against wage under an employment contract and paying their social security premiums will be entitled to retirement from SGK/SSI. In practice, social security premiums of an employee are deducted from their salary and paid to SSI by the employer. Even in case of entitled employee's death, dependent spouse and children will benefit from the pension.
It should be bear in mind that SGK don't grant old age pension automatically; entitled Turkish or foreign employee or their representatives must apply to SGK/SSI after they left the work.
The retirement age depends on the date of entrance into SSI (Social Security Institution) in Turkey. There are several eras determined by the issuance of consecutive legislation that made the age of eligibility very complex; also alternative eligibility conditions exist within these eras.
For detailed information on Retirement Conditions in Turkey, please visit our website.
WHICH FOREIGNERS ARE SUBJECT TO TURKISH SSI?
Primary condition of being retired from Turkish SSI is being subject to social security system.
Social security obligation of foreigners working or dealing with business in Turkey depends on, in general, whether they are;
working under an employment contract or self-employed,
residing abroad or in Turkey,
posted to Turkey for a certain or an undefined period of time,
the citizens of the countries Turkey has bilateral social security agreement with or not.
In general
As a general rule, persons (Turkish citizens or foreign nationals) who work under an employment contract should register in Turkish social security scheme (As per Law No 5510, Article 4/a).
Foreigners temporarily assigned to Turkey/Secondment
Employees who are temporarily assigned to Turkey by and on behalf of a foreign-based company don't need to be insured (registered on SSI) in Turkey, provided that they can prove that they are insured in their home country and the assignment doesn't exceed 3 months. According to Law No 5510, Article 6/e).
In case there are no international social security agreements between Turkey and foreigner's country, temporarily assigned employee should register in SSI within three months as of their entry into country.
For detailed information please visit our website.