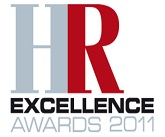 HR Excellence Awards 2011 – Best HR strategy from overseas: Turkcell
In 2010, Turkcell, the leading operator of mobile communications and technology in Turkey, changed its employee proposition to 'I have much more in Turkcell' to underpin its new customer positioning, 'More life with Turkcell'.
As part of the strategy, the 78-strong HR team focused on six pillars: more career, more support, more sharing, more appreciation, more joy and more development. Behind each of these pillars sit tools that create a difference in employees' lives, making them feel valuable. These include: SMS and business assessment tools at recruitment level; internal communication tools, such as blogs, LCD panels in every office, quarterly CEO presentations and volunteering; employee suggestion schemes; the Turkcell Academy and a talent management system that has resulted in an internal promotion rate of 87%.
The company, which has more than 33.5 million subscribers and is the only firm in Turkey to be listed on the New York Stock Exchange, employs 2,800 people. It is part of the Turkcell Group of companies, which employs 10,800 in total and reported TL2.1 billion (US$1.3 billion) net revenue at March 31, 2011.
The mobile operator's staff can take advantage of Flex Menu, a flexible additional benefits system, the first to be launched in Turkey. This includes a 'healthy way of living' package (featuring spa, check-ups and dietician) and retail scheme/shopping vouchers. The employee satisfaction rate for Flex Menu is 99%. Turkcell also offers a pension plan covering all employees and a monthly baby nursery contribution for female staff with children between 2-5 years old.
Judges described the company's people strategy as "impressive". They particularly noted the wealth of evidence to back up the strategy's success and the outstanding outcomes.
Last year, Turkcell achieved $271 million savings by putting 709 employee ideas into practice. Its learning academy benchmarked against worldwide organisations and reached 50,000 staff, while saving $100 million through the utilisation of technology and channels and $971,000 through internal academy trainers. It achieved an employee engagement score of 80%, compared to a benchmark in Turkey of 74%, and was ranked the most desired company among university students in a study by market researcher GfK. It was also ranked Turkey's favourite firm to work for, for the fourth year running, by the country's most-read business publication, Capital Magazine.
Highly Commended
EID Parry (India)

Sugar, bio-products and nutraceutical company EID Parry is one of the largest business groups in India, and, having been founded in 1788, one of the oldest. It joined the Murugappa group in 1981 and since then has undergone a turnaround and sustained growth.
The company vision is 'Enrich life by creating value from agriculture' and HR is aligned to this vision and overall business strategy. In the past year, the strategic imperatives were to: improve customer focus through new product development and expansion of the retail market; operate sugar plants more efficiently; focus on acquisition for growth and invest in people and technology to better meet current and future challenges. To deliver these, HR focused on talent management, engagement, capability development, productivity and cost and excellence in HR.
The judges liked the clear communication and connection with not just employees but with the company's farming community, including wellbeing initiatives such as stress management and parenting skills.
Finalist
DHL Supply Chain (Hungary)