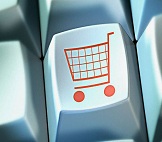 Employment in the e-commerce sector tripled in the first eight months of the year, according to figures by Kariyer.net, Turkey's largest human resources platform.
Labor demand in the sector has grown 200 percent in the first eight months of 2011, thus providing jobs for some 2,000 people, Kariyer.net's data showed. E-trade was thus the sector with the highest growth in employment during the period.
Data revealed that the most popular positions in a descending order were managers, sales representatives, software development specialists, accountants, system administrators, advisors, sales specialist and Internet marketing experts.
"E-commerce is expanding its volume day by day. Initiatives and foreign investments also grow in parallel to the increase in Internet use and consumer's confidence in shopping online," said Yusuf Azoz, Kariyer.net's general manager. Innovative applications that facilitate consumers' Internet use have also affected e-trade positively, he added.
E-commerce companies look for new staff online, Azoz said, adding that the number of such companies that were members of Kariyer.net had increased by 150 percent to 120 in the last two years.
Many e-commerce websites have expanded their network outside Istanbul, opening branches in Anatolian provinces, Azoz said, adding that this could positively contribute to employment in the region.
hurriyetdailynews.com