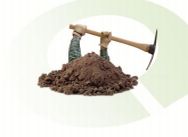 "HR people tend not to be very analytical; they don't do numbers." This is how one consultant describes his relationship with a human resources director client.But although heads of HR are often respected for being "people people", the job is increasingly analytical.HR departments already have access to significant sources of data, especially via companywide back office systems, such as those provided by enterprise resource planning (ERP) software.But businesses are looking to supplement the basic data, such as the number of people employed and the hours they work, with broader information.
Shops, hotel chains and restaurants are extracting information from tills on a daily, or even hourly, basis.Analysts can then tie these data to shift patterns, to calculate whether there are enough people on duty, in the right part of the business, at the right time.
Some retailers and hospitality companies are measuring how long customers queue for service; airlines and rail companies are correlating bookings and even timetable information with their HR databases to fine-tune staffing plans.
"In retail and hospitality, there are oodles of data from the 'point of sales' systems," says Barney Quinn, chief executive of WorkPlace Systems, a technology vendor. He adds: "HR systems are already good at breaking down a task and working out how long it takes to complete.
"You can put that into a forecasting system, and work out how many shifts the organisation requires." The results can be impressive: good shift management, for example, could enable a retailer to save as much as 3 per cent on its labour costs.Despite the savings, however, businesses are finding it hard to make the transition from tactical workforce planning to giving HR a more strategic role.
"The more sophisticated organisations are looking not at workforce planning but at capacity planning, working out what the organisation can do, whether with staff, temps, consultants or in partnerships," says Stephen Brooks, a specialist in people management and organisational change at PA Consulting.
To achieve this, companies need to blend talent management and workforce planning data with external sources of information. "You cannot rely just on ERP for that," he says.This is prompting HR and finance departments to turn to general-purpose business intelligence software and analytics tools.
Vendors such as SAP and Oracle are adding analytical functions to their core HR systems, and the growth of software as a service is lowering the entry costs of the more advanced HR technologies for smaller businesses. Challenges remain, however.
Access to more data does not mean that the HR department has the right data, and even where companies are using analytics, HR directors and the board are not always ready to act on the results.
Colin Sloman, a partner at Accenture specialising in human performance says: "Some organisations are struggling to capture even basic information around employees and their employment history."
"But others have moved beyond the core HR information systems and are looking at whether they have the talent they need for their future strategies."
HR directors, he suggests, should be more like supply chain or finance directors, who use both historical data, largely from business intelligence systems, and more advanced, forward-looking analytics.
But even where organisations have tried to bring together sources of information, often the IT integration is harder than they expect, say some specialist.
Hosted, cloud, or software as a service-based systems should help but, according to Mike Ettling, chief executive of NorthgateArinso, an HR software vendor they can lead to a "spaghetti of integration", with each application creating its own "spaghetti bowl" of data, making them hard to link.
This makes it harder for IT departments to pass the right data to business managers – and for HR professionals to trust the results. And if they do not trust the results, they will not fine-tune staffing requirements.
The cultural barriers to a more data-driven approach to HR can be as hard to overcome as the technical hurdles.
Companies that have installed workforce analysis and forecasting systems for businesses say the impetus for the project all too often comes from the chief financial officer, or from IT, but only rarely from within HR.
"For HR, analytics represents a golden opportunity to say there are better ways to use resources," says Roger Llewellyn, chief executive of Kognitio, a business intelligence vendor."They have a chance to go from obeying instructions to contributing to the efficiency of the business."