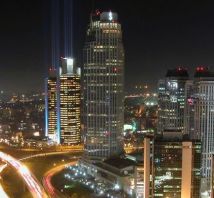 One of the top locations for international real estate investments, Turkey is referred among global realtors as 'the new Spain'. Just like Spain used to be 5-10 years ago, Turkey offers value property prices with a variety of choices on the Mediterranean coast, rural Anatolia or business districts in the big cities such as Istanbul, Ankara, Izmir and Antalya. The increase in the number of tourists visiting Turkey and foreign direct investments flowing in impact positively the quality standards in the real estate sector. The investment question comes down to: Where and what kind of property should one invest in? Villa in the South or flat in Istanbul? Office space or hotel in the business districts?
The magnet metropolis Istanbul offers great opportunities for both local and foreign investors. The mega city is highlighted as the 3rd destination for emerging trends in real estate in Europe in 2009 based on Price Waterhouse Cooper's study. Two German cities Munich and Hamburg are on the top of the list with their sustainable growth in industrialization. However, the report emphasizes that Istanbul and Moscow are expected to have greater growth potentials. As multiple projects are ongoing and more FDI projects are planned within the city, Istanbul is ranked number 1, according to European Development Market Prospects.
Istanbul offers promising opportunities for both residential and office space investments. Residential projects located in the city center neither lose demand nor value on their price tags. According to Colliers International, the new projects in Bomonti area will attract high demand with the new roads and tunnels that will help the residents avoid traffic jams. Riva, Sariyer, and Bahcesehir situated on the farther end of Istanbul will also gain value with the establishment of the third bridge on the Bosphorus. It is expected that the downward trend in Atasehir, Kozyatagi and Maltepe will shift upward slowly in the short run.
Office areas classified as Class A are located in the central district. Since their number is limited, they are rather expensive. According to a study conducted by Colliers International, these office spaces suffered tremendously for the last year due to the uncertainty of the financial crisis. As the vacancy rate went up, the rents asked went down. Three areas have remained stable in terms of rents: the Airport, Taksim and Sisli districts. With the expansion of the business district in Istanbul from Taksim, Sisli, Eminonu and Kadikoy towards Levent, Maslak and Umraniye, newly developed hotels in the new business districts became more convenient for businessmen. However, as the conference centers, restaurants and nightlife are all close to the old business district, classical 5 star hotels are still preferred by the majority.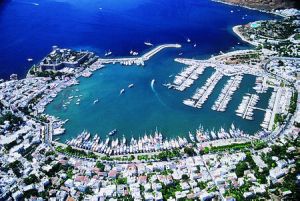 How is the market outside of Istanbul? The main attraction areas for foreign investors are in the South by the coastal area of the Aegean and Mediterranean Sea. Investors prefer buying beach houses, villas or land from Ayvalik to Foca, Kusadasi to Bodrum, Datca to Marmaris and Dalyan, Gocek to Fethiye, Kalkan and Kas, Side to Belek, Alanya and Antalya. European and British investors find Turkey's properties cheap based on exchange rate advantages. According to Hurriyet, with the recent discounts on Turkish properties, beach houses in Bodrum that were originally listed $300,000 are now available with $44,000 deductions. Price advantages added to the possibility of Turkey's entry to the EU make these residential investments attractive for the Westerners. Some of the homebuyers chose to rent out their place, some others spend the summer there, some plan to retire and move to the beach house permanently.
According to a report compiled by overseas mortgage specialist Conti, Turkey is ranked 3rd with 13% of all inquiries received on international property investments mainly from Britain. France remains the first, followed by Spain. This report shows an optimistic sign for Turkey's recovery from the financial crisis and emergence as a stable economy as most investors prefer less risky environments for overseas investments in today's business climate.
International companies also see promising opportunities in real estate business and market Turkish properties overseas. 3,645 foreign companies work in the real estate business in Turkey servicing both foreign and Turkish nationals. With foreign investors interested to buy property and growing number of foreign companies marketing and reselling Turkish properties, Turkey appears to remain as a rising star in the international real estate arena.
---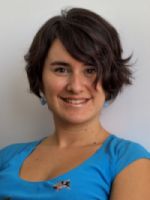 Ela Erozan Gürsel writes a weekly column named "Değişim Yelpazesi " on global business trends for Dünya Gazetesi on behalf of Datassist for almost two years. Her feature topics include: green energy; climate change; impacts of financial crisis on companies, sectors and regions; innovative technologies in sciences, human resources and management; social networks transforming business and politics; changing dynamics of marketing and branding.
She also writes articles for international magazines published in Singapore.
Prior to her writing career, she worked at Datassist as a Project Manager in a project that combines human resources and mobile communications with the aim to connect blue-collar workers and employers through mobile phones. Before engaging in this exciting project, she was in pharmaceutical sales working for a multinational company. She graduated from American University, Washington, DC, majoring in International Studies with a concentration on International Business and Europe. She worked in Washington D.C. as an Account Manager at a boutique telemarketing firm that specializes in fund raising and publication renewals. She speaks Turkish, English, French, and Spanish. She currently resides in Singapore with her husband.