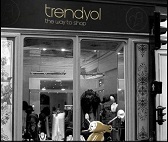 Although I didn't want to write another article on e-commerce, the success of trendyol.com urged me to do so.
Have you heard of Trendyol? Are you one of the 4 million users who buy trendy clothes and accessories online? Or have you recently heard of the e-commerce page through the press? Shamefully, I belong to the last group. Since I don't live in Turkey, sometimes I am a bit slow to follow trends!
Of course, when Trendyol's $26 million deal with famous Silicon Valley investor (former investor of Google, Amazon, Twitter) Kleiner Perkins hit the technology headlines, the company got my full attention.
What is Trendyol about? What is its business model? How large is the company? Who runs it?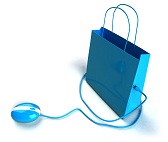 Trendyol is a commercial e-commerce web site dedicated to fashion trends. Similar to international sites like Vente Privee or Gilt Groupe, Trendyol sells fashion products at affordable prices. However, the business goes beyond being just an online discount store thanks to its engagement in social media. The web site's management is in tuned with Facebook, where 480,840 fans interact with each other and post feedbacks, needs and desires. In other words, Trendyol's business is truly driven by its customers in the sense that these conversations on Facebook determine which products will be on sale next. In addition, the site periodically asks its fans about celebrity styles they're interested in order to decide on brands and styles to include in the collection. This is a great way to meet demands of the growing number of clients. Trendyol also sells its own brand Milla, which has been growing at a tremendous rate since its launch.
The 16-month old Trendyol has acquired 4 million users with 100 million in revenues. The company has 350 employees who work in a 150,000-square-foot warehouse – the largest warehouse for eCommerce in Turkey.

How did an e-commerce start-up grow this much in such a short period? Turkey has great potential with a very large young population who see fashion as a status symbol. For a young Turk, being fashionable and trendy means more than looking good and being stylish.

Trendyol has found an important niche within the market by selling trendy products to the younger crowds. Of course, it would be unfair to say that it's all about the market. The founder and CEO of Trendyol, a 29 year old female entrepreneur, Demet Mutlu saw the gap in the market and seized the opportunity by developing a successful business model. Having studied at Harvard MBA and worked in managerial positions at multinationals, Mutlu knows well the importance of building a solid team to achieve success. According to Gigaom's article, Mutlu brought in top talent in the field including former Amazon employees and the former CEO of Reader's Digest in Turkey. Mutlu also aknowledges that attracting high caliber professionals to work for a start-up in Turkey is a big challenge. She states that most well-educated driven professionals prefer to work for a multinational with great pays and benefits.

What will this new deal with Kleiner Perkins and Tiger Global bring to the table? GROWTH. First, organic growth inside Turkey, then expansion to the Middle East and North Africa.

From a foreign investor's view point, why should one invest in Turkey? Why Trendyol?

– Turkey has the fifth largest Internet population in Europe with 35 million internet users.
– What makes Turkish market lucrative in e-commerce is the high credit card penetration – approximately 60 percent of 46 million credit cards
– Turkey is one of the most connected countries in social media, 5th largest Facebook users are from Turkey.
– Trendyol successfully created an online business that targets internet users who use credit cards and likes to connect through social media.
– The result: 4 million Trendyol members – which equals to one every nine Internet users in Turkey.
---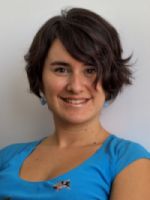 Ela Erozan Gürsel writes a weekly column named "Değişim Yelpazesi " on global business trends for Dünya Gazetesi on behalf of Datassist for almost two years. Her feature topics include: green energy; climate change; impacts of financial crisis on companies, sectors and regions; innovative technologies in sciences, human resources and management; social networks transforming business and politics; changing dynamics of marketing and branding.
She also writes articles for international magazines published in Singapore.
Prior to her writing career, she worked at Datassist as a Project Manager in a project that combines human resources and mobile communications with the aim to connect blue-collar workers and employers through mobile phones. Before engaging in this exciting project, she was in pharmaceutical sales working for a multinational company. She graduated from American University, Washington, DC, majoring in International Studies with a concentration on International Business and Europe. She worked in Washington D.C. as an Account Manager at a boutique telemarketing firm that specializes in fund raising and publication renewals. She speaks Turkish, English, French, and Spanish. She currently resides in Singapore with her husband.