Taipei, Oct. 15 (CNA)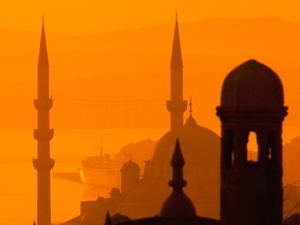 The Ministry of Culture is mulling establishing a cultural center in Istanbul, Turkey to facilitate Taiwan's cultural exchanges with the Islamic world, Culture Minister Lung Ying-tai said Monday.
In the past, Taiwan relied greatly on networks with the United States and Europe, Lung said at a meeting in Taipei with Safak Pavey, a disabled member of the Turkish Parliament and a human rights activist.
"We would like to build more connections with Latin America and the Islamic world, with Turkey for example, so that our worldview is not narrowed to a Euro-American centered view," the minister said.
Istanbul is a place "where the East meets the West," and Taiwanese artists and the general public could benefit much from learning more about Islamic art, religion and way of life, Lung said.
In response to the minister's remarks, Pavey said Istanbul is a world city and she hopes to see the idea of setting up a Taiwan cultural office in Istanbul embraced by Turkey.
The parliamentarian also said she hopes to learn how Taiwan has succeeded in various fields, including culture, despite political isolation.
Pavey is leading a five-member delegation on a weeklong visit to Taiwan.
Taiwan currently has three cultural centers abroad — in New York, Tokyo and Paris. The ministry said last month that it will set up centers in London and Moscow.
Lung has said that her ministry plans to increase the total number of overseas cultural centers to 11.
Source: Focus Taiwan News Channel