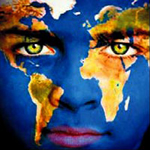 I am a firm believer in the saying 'one language one person.' I believe that people should learn foreign languages in order to understand the world. Learning a language means more than being able to communicate with a foreigner, it lets you enter a new world of tradition, culture, history, rituals, business and logics. So many things are engrained in the language uniquely coded to the particular culture that not even the best interpreter can translate fully.
The most important decision a Turkish family has to make right upon their child's graduating primary school is to determine which school he will be enrolled. First and financially binding decision is to choose an Anatolian or private high school. Then what language should he be learning?
English for sure. But will he learn English as a first foreign language or second? If second, which other language should the child learn? German, French or Italian? As a French high school graduate I know that it is easier to pick up English after a similar yet more difficult Latin language in terms of grammar and vocabulary. So, it might be better to enroll the child in a German or French school instead of American or English school.
This discussion on which foreign language should the child learn is a hot topic in Turkey since Turkish is not a business language like English or literary language like French in the 19th and 20th century. As Turkish native speakers we have to connect with other nationals speaking in a foreign language. Also it is very important to learn a foreign language at an early age when the child's brain is ready to absorb all kinds of new information and can focus more easily before the crazy teenage period.
The effort, energy and time we commit to learn a foreign language is not very common in the English-speaking world. Because everyone speaks in English, learning another language seems unnecessary. If only the person has a special interest in a language or a certain region, he feels the urge to learn the language in order to deepen his studies. Otherwise, English natives discuss all business related issues in English, the language of 21st century dominating business, science and technology, entertainment and literature.
This approach is slowly changing with the introduction of cultural exchange programs. The US State Department recently introduced a merit-based scholarship for high school students who are interested to learn less-commonly studied languages, which include Arabic, Mandarin, Hindi, Korean, Persian, Russian and Turkish. The aim of the program is to increase awareness of foreign cultures in the US and encourage learning foreign languages. The applicants should be American citizens between age 15 and 18 with top GPA. In Turkey, this initiative is run by ISE (International Services in Education) that selects American exchange students and Turkish host families. I ran into a video on Youtube concerning the program's details. The students selected for the program are the first 20 applicants out of 2000 with a 4.0 GPA (4.0/4.0). The guest student at the program spoke at the video saying that she chose Turkey because she had always been interested in the Turkish culture and language and was very happy to better understand the culture through her 6-week exchange program. The State Department's page discloses other testimonies from participating students. Samantha who grew up in Minnesota tells her Turkish experience vividly.
It is pleasant to see English speakers' efforts to discover different cultures and learn second languages. Hearing them speak a few Turkish words makes me feel like we are meeting in the middle to build strong relationships.
---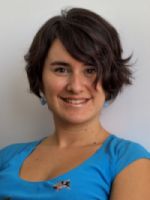 Ela Erozan Gürsel writes a weekly column named "Değişim Yelpazesi " on global business trends for Dünya Gazetesi on behalf of Datassist for almost two years. Her feature topics include: green energy; climate change; impacts of financial crisis on companies, sectors and regions; innovative technologies in sciences, human resources and management; social networks transforming business and politics; changing dynamics of marketing and branding.
She also writes articles for international magazines published in Singapore.
Prior to her writing career, she worked at Datassist as a Project Manager in a project that combines human resources and mobile communications with the aim to connect blue-collar workers and employers through mobile phones. Before engaging in this exciting project, she was in pharmaceutical sales working for a multinational company. She graduated from American University, Washington, DC, majoring in International Studies with a concentration on International Business and Europe. She worked in Washington D.C. as an Account Manager at a boutique telemarketing firm that specializes in fund raising and publication renewals. She speaks Turkish, English, French, and Spanish. She currently resides in Singapore with her husband.
All these projects are inspiring for artists, students and general public, who would like to be proud of the richness of the Turkish culture. For these cultural projects to last and prosper, museums need to be financially supported by the government agencies, private sector and international foundations. I hope Baksı Museum will keep up its creative projects with the help of professionals' efforts and get the attention of potential sponsors in order to further contribute to the local economy and art.