How do you plan your social calendar especially in the hectic summer days of Istanbul? There are so many concerts and summer parties going on in different parts of the city. Summer branches of restaurants seem too many to choose from. When I lived in Istanbul, I always needed friends' recommendations or impartial reviews in order to decide where to go. City guides are not always the best resources to rely on, since their motive is openly commercial. What to do?
With this idea in mind, an Internet entrepreneur, Ben Lerer co-founded thrillist.com, an online publication that successfully combines city guide and men magazine concepts together. Lerer launched the web page 6 years ago in New York City, a huge metropolitan city with endless entertainment options. As a New Yorker himself, he saw a gap on local and national levels. He felt that New Yorkers needed a city guide written by New Yorkers for New Yorkers. A local publication that gives insight about the city's hidden gems like best street food, talented bartenders or bizarre parties. The articles featured by city guide publications were not always current or actionable.
On the other hand, Lerer and his partner wanted to address what the men's magazines could not always completely deliver. He concentrated on generating fresh content relevant to the needs of male readers in a timely manner. Interestingly, despite mainly targeting men as readers, around 20% of thrillist.com's subscribers are women. After all, women are always willing to venture out in the city that they live, to try out new restaurants and bars and party in hip places.

In 2005, the two founders of thrillist.com started off by sending out emails to friends and family about events and attractions taking place in New
York. From a small circle of friends, the word spread and people began following thrillist.com for events and trends in the city. The initial email product soon turned into a web page product. The web page widened its scope by including editorials on new restaurants, bars and all sorts of music and entertainment places. It featured videos of these venues as forms of advertising. With the development of mobile applications, thrillist.com went mobile: iPhone, iPad and Android applications were launched for free use. From one city, they have expanded to more than a dozen major metropolitan areas, including cities like Los Angeles, San Francisco and Washington DC. They became active in major social media channels to inform the public what's going on in the corresponding city.

One of the toughest jobs in publications like city guides is to cover stories that are real, interesting and current. Thrillist.com claims to be highly experienced in this field. All of the editorial staff are locals who have lived there for at least 5 years. So, the topics they chose are relevant to the residents' interests. Although the features may also interest tourists visiting the city, they primarily focus on the locals' preferences.

Lerer emphasizes that thrillist.com started off as a publication company. However, the power of Internet pushed the web page to be more in tuned with technology than a regular publication house. In the first years of the business, their focus was to generate interesting stories. They had little money to invest in web technology or design. Today, they care about the lay out and user friendliness of the web page as much as the editorials. They see their online publication as an evolving technology business.

According to Lerer, the most important thing is to take the idea of having fun seriously. Lerer is one of the Internet entrepreneurs that believe in the power of Internet in transforming businesses. He says that facebook and twitter are not the only revolutionary businesses of technology. He predicts that in a few years there will be very few businesses that the Internet wouldn't turn upside down.

Istanbul, a large metropolitan area with a very diverse culture, entertainment and excitement to offer, should soon find its own thrillist.com.
---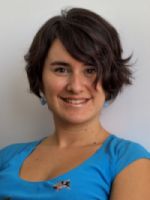 Ela Erozan Gürsel writes a weekly column named "Değişim Yelpazesi " on global business trends for Dünya Gazetesi on behalf of Datassist for almost two years. Her feature topics include: green energy; climate change; impacts of financial crisis on companies, sectors and regions; innovative technologies in sciences, human resources and management; social networks transforming business and politics; changing dynamics of marketing and branding.
She also writes articles for international magazines published in Singapore.
Prior to her writing career, she worked at Datassist as a Project Manager in a project that combines human resources and mobile communications with the aim to connect blue-collar workers and employers through mobile phones. Before engaging in this exciting project, she was in pharmaceutical sales working for a multinational company. She graduated from American University, Washington, DC, majoring in International Studies with a concentration on International Business and Europe. She worked in Washington D.C. as an Account Manager at a boutique telemarketing firm that specializes in fund raising and publication renewals. She speaks Turkish, English, French, and Spanish. She currently resides in Singapore with her husband.