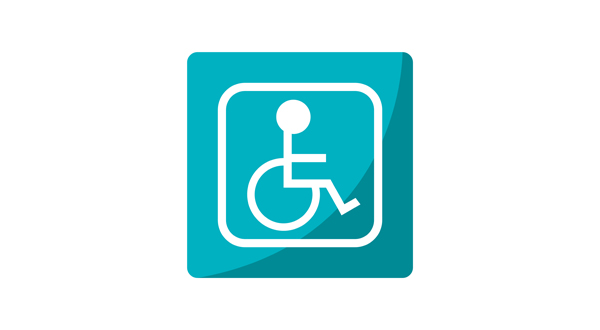 In order to reduce the traffic at the public hospitals and healthcare institutions, the Ministry of Family, Labor and Social Services has extended the validity of the medical reports of the disabled until 1 January.
In which Operations will Expired Reports be Valid?
The Minister has a verbal statement regarding this issue. It is implemented by the institution's own decision, not by a legal regulation. This verbal statement is also available on the SSI and Ministry of Family, Labor and Social Services page as an announcement. According to the statement of Minister Zehra Zümrüt Selçuk, health reports expiring after January 1, 2020 due to chronic illness, elderly pension or disability will be valid until a second announcement is made.

With this application, it will be possible:
To provide medicines and medical supplies for patients who have a medical report due to their chronic illness without the need for re-prescription,
To continue to receive home care assistance without having to renew their reports,
To continue benefiting from disability pensions without updating their reports.

The extension was originally until June 2020, postponed till a further notice.
Has the Duration of Disability Tax Reduction Reports been Extended?
There is no legal regulation regarding the extension of these reports. The extension is applied only based on the verbal explanation of the Family, Labor and Social Services Minister. As per the explanations, the validity of the reports that are overdue is valid only for the situations related to the Institution's own services.
For disabled tax deductions, medical reports are only one of the application documents submitted to the tax office during the application process. Upon this application, the tax office to which the workplace is affiliated determines the date on which the tax reduction will be applied by looking at the duration of the report in the letter sent to the employer. The date that the employer takes into account in the payroll transactions is the deadline in this letter sent from the tax office. Therefore, employers do not take any action regarding the duration of the medical report. In this case, the opinion that the reports are valid should be announced by the Revenue Administration. Since there is no such announcement yet, the tax cuts for disabled people on the payroll should be applied within the deadline specified in the letter sent from the tax office. The reports are only valid for the situations mentioned above.
Since there is no official regulation and the opinions and practices of other ministries do not bind the Revenue Administration, it will be wrong to apply the tax deduction to the employee whose medical report is completed.
The employee whose report has expired and the period determined for the disabled tax deduction must apply to the tax office and request a letter of deduction.