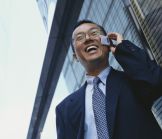 Three fundamental concepts are crucial to do business with Chinese businessmen. The first concept Guanxi, which means relationship in Chinese can be defined as developing close ties with business partners whom you respect and trust. These mutually beneficial relationships don't happen over night but takes time and effort to develop. On daily business activities, guanxi could also mean referring your Chinese business partner to other businesses as a trusted partner and getting him to establish new contacts. The Chinese business community engages in business with close partners only. The second concept is Mianzi, which means face in Chinese. In this case, "face" refers to how one is regarded in the world. Mianzi is lost when one is criticized or insulted in public; it is gained when one is praised or thanked for good work done. Losing face is the worst nightmare for a Chinese person. They cannot even tolerate lighthearted jokes in public. The final concept is Renching also related to face. It means to bestow an honor or a favor on someone, as an expression of respect. There is no need for immediate reciprocity, however, if a Chinese is bestowed such honor, he will try to find appropriate ways to return the favor.
In fact, these Chinese rules apply worldwide in different levels. In today's highly competitive market, one must establish itself as a brand and differentiate from others with its price, quality, value and most importantly its identity. When I say identity I mean 'personality,' 'who you are' and 'what your story is.' This identity is established by you first then strengthened by your customers, employees and partners. You need to make a statement and deliver results.
For example, if you are in dry cleaning business and your slogan is 'spotless in 1 day,' you need to deliver your service as promised within 24 hours without any spot. After delivering satisfactory services, you merit the identity that you have chosen to be. At this point, your customers know that you provide good service in a timely fashion. They believe that when they can give their suit to you, they can pick it up the next day to wear during an important conference. Overtime, you establish a relationship or connection with your customer. You know that Mr. Pitt drives before 8 am after dropping his kids to school and likes his shirts all buttoned up without hangers. His next door neighbor from the same apartment complex Mr. Johnson is a banker who attends several black tie events and he is very meticulous about ironing so you pay extra attention to prevent any wrinkles. As you know who your customers are and what their special needs are, you become more accommodating and helpful. This attentive focus on details let you know your customers better and create a strong relationship that makes customers' life easier and your service impeccable. So, when another dry cleaning shop opens on the same street, you will not all of a sudden lose your customers. As long as you keep up quality work, connect with customers and innovate yourself according to your clientele's demands, you will remain a successful business.
Maybe we are not as sensitive as Chinese people in terms of being criticized in public but nobody likes to be scolded or harshly criticized in front of other people. However, sometimes in order to correct mistakes, solve problems or improve services, things need to be said and done. As a manager or entrepreneur you have to interfere and tell someone to improve himself. The most important thing is to do it properly in private and in a way that the person would comprehend the message without being offended. The easiest way to understand whether your message has been received is to observe the person's improvement.
---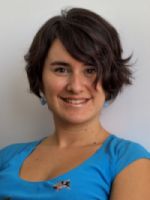 Ela Erozan Gürsel writes a weekly column named "Değişim Yelpazesi " on global business trends for Dünya Gazetesi on behalf of Datassist for almost two years. Her feature topics include: green energy; climate change; impacts of financial crisis on companies, sectors and regions; innovative technologies in sciences, human resources and management; social networks transforming business and politics; changing dynamics of marketing and branding.
She also writes articles for international magazines published in Singapore.
Prior to her writing career, she worked at Datassist as a Project Manager in a project that combines human resources and mobile communications with the aim to connect blue-collar workers and employers through mobile phones. Before engaging in this exciting project, she was in pharmaceutical sales working for a multinational company. She graduated from American University, Washington, DC, majoring in International Studies with a concentration on International Business and Europe. She worked in Washington D.C. as an Account Manager at a boutique telemarketing firm that specializes in fund raising and publication renewals. She speaks Turkish, English, French, and Spanish. She currently resides in Singapore with her husband.