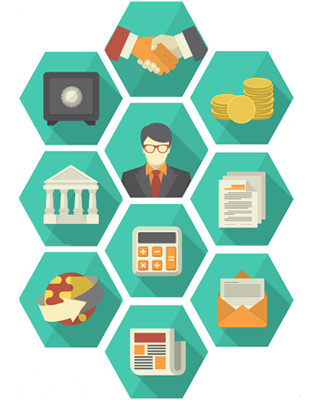 Turkey has established a "Wealth Fund Management Company" intended to utilize the domestic public assets inside the economy, have access to external sources, and provide low-cost funds for the large-scale strategic infrastructure investments.
Government proposal on "Establishing Turkey Wealth Fund and Amending Certain Laws" has been accepted in Parliament and expected to be published in Official Journal to enter into force soon.
According to authorities the assets gathered in the found expected to reach up to 200 billion ($67 billion), large enough to be used in stabilization of the markets, and contribute an extra 1,5% to Turkey's economic growth.
The outlines of the new Law are as follows.
PURPOSE AND SCOPE
Turkey Wealth Fund Management Company (Türkiye Varlık Yönetimi AŞ) has been established to draw the domestic public assets into economy, provide access to external sources, and join the large-scale strategic infrastructure investments, as well as to set up and manage Turkish Wealth Fund (Türkiye Varlık Fonu) and subsidiary funds.
The Company (Türkiye Varlık Yönetimi AŞ) will operate under Prime Ministry in line with professional management policies and be subject to private law provisions in finding and managing funds and subsidiary funds.
Upon this Law's entering into force, the Company will be officially registered by the Trade Registry office, without needing any other transaction.
DUTIES OF THE COMPANY
The Company, by taken into consideration the targets specified in the strategic plan is in charge of the following transactions;
Buying and selling of: the shares of domestic and foreign companies; instruments belong to Turkey or foreign based issuers such as; shares and debt instruments, capital market instruments issued on the basis of precious metals lease certificate, specially-designed foreign investment instruments etc.
All kinds of money market transactions.
Valuation of real estate and real estate-based rights and intangible rights.
Every kind of project development, fund raising based on project, providing external project loans, and procuring sources by other methods.
Realizing every business and financial operations in national and international markets.
Participate in national investments and investments in international fields with other countries or/and foreign companies.
INITIAL CAPITAL AND RESOURCES OF THE FUND
Company's initial capital of 50 million (($17) will be covered by the Privatization Fund.
The Fund's resources comprise of;
Institutions and assets in the scope of privatization program, and cash surpluses of Privatization Fund decided to be transferred to Fund.
Surplus income, asset and source of state institutions and organizations determined by Council of Ministers.
Finance and sources procured by other methods, from out of money capital markets.
AUDIT
Accounts of the Company, Asset Fund and subsidiary funds will be audited in line with independent audit standards by three specialists chosen from the capital market, finance and banking areas and assigned by Prime Minister.
TAX EXEMPTION
The Company, Asset Fund and subsidiary funds will be exempt from income and corporate taxes. This exemption also includes the tax deductions made on other income and earnings from companies.