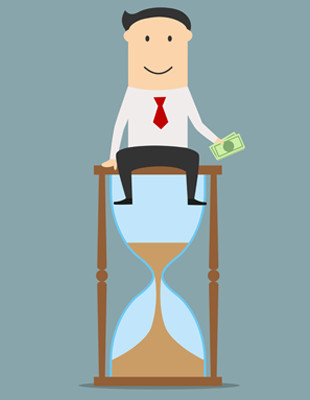 Restructuring of SSI premium receivables, such as insurance premium, group insurance premium, pension deduction and institution's contribution, unemployment insurance premium, social security support premiums and receivables applied to principles receivables (penalties, default interests and late) has been started by the issuance of SSI Circular No. 2016/18, dated 22 August 2016.
As we informed you before, many of the public receivables, accrued before 30 June 2016, related to taxes and social security premiums, and subsidiary receivables associated with them will be restructured according to "Law on Restructuring Some Receivables, No. 6736 dated 3 August 2016."
PREMIUM RECEIVABLES TO BE RESTRUCTURED
Application of Domestic PPI
Only the "Domestic PPI" applied amount of principle receivable will be collected, and delay penalty and default interests will be waived.
In the collection of receivables; Monthly Change Ratio of Domestic Producer Price Index (Domestic PPI / Yİ-ÜFE) will be applied to principal amount of;
"Insurance premium, pension deduction, unemployment insurance premium, social security support premium, irredeemable voluntary insurance premium and group insurance premium, general health insurance premium, and SSI related stamp tax, special transaction tax, and contribution to education" receivables accrued before 30 June 2016 (included),
but the delay penalty and default interests (subsidiary receivables) applied to these principle amounts will not be collected, provided that PPI applied amount of principle receivable is paid within the time specified in this Law.
In short, the amount to be collected = principle amount of receivable*PPI.
The same will be applied to social security support premium receivables, accrued on or before February 2016, related to retired persons who continue to work independently.
Administrative Fine Receivables
Half of the principle amount of receivables related to unpaid administrative fines imposed for the acts conducted before 30 June 2016 will be deleted. In other words, "Domestic PPI" will be applied only to half of the principal amount of administrative fine.
Example: Principal amount of fine: 1.000,00 TRY
Amount to be paid: (1.000,00/2 = 500,00)*PPI
INSTALLMENTS
Debts may be paid bimonthly in 6-9-12-18 equal installments (up to 36 months). First installment will start on 2nd January 2017. Debtors are allowed to pay late twice, however the first and second payment must be paid in time, otherwise they will not benefit from the arrangement of this law. Also in case of not paying the current premium debts twice in a calendar year during the installment periods it will not be possible to benefit from the restructuring.
PAYING OFF IN ADVANCE
In case of paying off in advance half of the inflation difference added to principle debt will not be collected. Last pay off date is 2 January 2017.
LAST DATE OF APPLICATION AND PAYMENT
Last date of application is 31 October 2016; the applications after this date will not be accepted.
DEBTS TO BE DELETED
Debts belong to closed down workplaces which were primarily less than 50.00 TRY before 31 December 2014, and subsidiary debts associated with them and not exceeding 100.00 TRY will be deleted.