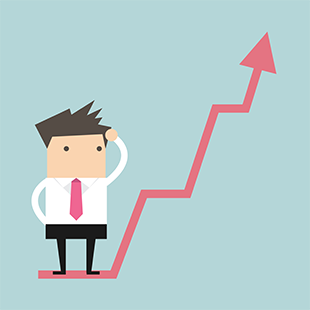 2015 General Elections of Turkey is over now and it is time for the winning party to carry out its promises and commitments, the most important of which monthly net minimum wage is to be 1.300 TL starting from January 2016.
According to TUİK, Turkey Statistical Agency, about 5 million people are employed on minimum wage base. And %30 percent raise will have a big effect both on employees and employers and also on the other employees' salaries which are mostly determined on comparison with minimum wage.
HOW THE MINIMUM WAGE IS DETERMINED?
Minimum Wage Determination Commission which consists of representatives of Labor and Employer Unions, and of some Ministries and state agencies, meets on December every year and determines the monthly minimum wage for six months periods valid from January and July.
On this year meeting it is quite certain that monthly net minimum wage will be determined as 1.300 TL, because labor unions and government representatives together will approve it as expected and the employers unions' objection is not valid in this case.
POTENTIAL SIDE EFFECTS OF THE RAISE
In Turkey, cost of an employee to the employer is quite high and it is considered as one of the major reason of unemployment. Therefore government is expected to make some arrangement in order to share the burden of employers. These arrangements are not clear at the moment and we are going to share them with you when they start coming into light.
COST OF MINIMUM WAGE TO THE EMPLOYER
Below example shows the calculation of gross amount of monthly minimum wage and the employer's total cost.
Example:
Net Wage: 1.300,00 TL
SGK Employee Contribution: 254,58 TL
SGK Employer Contribution: 372,77 TL
Unemployment Insurance-Employee: 18,18 TL
Unemployment Insurance-Employer: 36,37 TL
Income Tax: 231,85 TL
Stamp Tax: 13,80 TL
Monthly Gross Minimum Wage: 1.818,41 TL
Total cost of Employer: 2.227,55
Note: Minimum Living Allowance and employer incentives are not included in calculation.