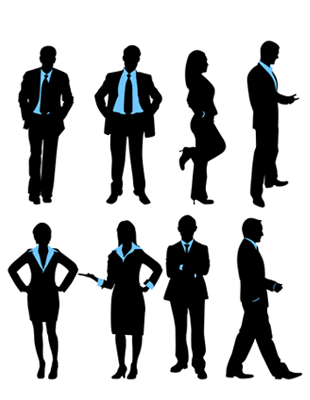 Some of the foreign professionals and personnel, such as professionals of healthcare and educational services, engineers and architects, R&D and free trade zone personnel are subject to special arrangements as regard to obtaining work permit in Turkey.
PRELIMINARY PERMISSION FOR HEALTHCARE AND EDUCATIONAL SERVICES
Occupations that preliminary permission is required are determined by the Ministry of Labor and Social Security upon taking the opinions of relevant Ministries.
Obtaining preliminary permission is compulsory on the assessment of work permit applications of foreigners seeking to work in healthcare and educational services that require professional competence.
Healthcare professionals
Professionals of healthcare services must obtain preliminary permission from Ministry of Health.
Educational professionals
Preliminary permission for professionals of educational services is granted by Ministry of National Education.
Above mentioned foreigners' work permit application cannot rejected for the reason that they are lacking in the required qualification and expertise.
Work permit extension applications are also subject to preliminary permission of relevant ministries.
Faculty members
Work permits of foreign national faculty members who are to work within the scope of Higher Education Law No. 2547 will be granted by Ministry of Labor and Social Security relying on the preliminary permission of Higher Education Council.
Faculty members' work permit extension application is subject to preliminary permission of Higher Education Council.
FOREIGN ENGINEERS AND ARCHITECTS
Foreigners who have assumed the title of engineer and architect by graduating from engineering or architecture faculty of a Turkish university or from the said faculties of foreign universities which are recognized by relevant country authorities abroad and the Higher Education Council (YÖK) in Turkey may practice their professions by obtaining project-based and temporary work permit.
R&D PERSONNEL
Work permit applications lodged by foreign nationals who wish to work as R&D personnel in the companies that own R&D Center Certificate in the scope of Law on Supporting Research and Development Services, No. 5746, may be accepted upon favorable opinion of Ministry of Science, Industry And Technology.
FREE TRADE ZONE PERSONNEL
Work permit applications of foreigners planning to work in free trade zones in the scope of Free Trade Zone Law, No. 3218, will be made to Ministry of Economy. Foreigners who are considered appropriate for work permit upon favorable assessment of Ministry of Economy will be notified to Ministry.