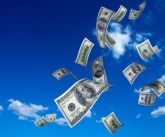 Turkey comes to mind as a beautiful destination for vacationing by the Mediterranean coast, indulging with delicious food and venturing the cultural sites by the Bosphorus and Sultanahmet in Istanbul or Ephesus in the West. Not many people would think of Turkey as the place to conduct global business meetings, attend international conventions and trade fairs. However, Turkey has seen promising investment opportunities in the exhibition sector where foreign investors would also like to take a part…
I interviewed Steve Monnington, a British businessman, who has been involved in the exhibition and conference business for over 20 years. He is the founder of Mayfield Media Strategies that provides acquisition broking and business development services to exhibition and conference organizers worldwide. Monnington recently opened an office in Istanbul due to the high level of acquisition activity in the Turkish exhibition industry.
EEG: Turkey is an unsaturated market when it comes to exhibition industry. Although the country is known as a hot tourist destination, Turkey is not a big name in international conventions, congresses or trade fairs. In the last decade, there has been a government-backed growth in the sector wherewe saw a shift in the venues from 5 star hotels to conventional exhibition centers such as Tuyap and CNR. What were the factors that accelerated this growth?
SM: Turkey was actually under-developed in terms of exhibition space before the CNR and Tuyap centers were built. Hotels and the small city centre venues could only offer up to 3,000 or 4,000 m2 of exhibition space. When you consider that most exhibitions use in excess of 10,000 m2 of space and shows such as Sodeks now occupy over 100,000 m2 you can see that there was a pent up demand for proper purpose built exhibition space.
EEG: Has the Turkish investment environment been favorable for international companies in exhibition industry?
SM: It was favorable prior to the economic crisis in 2001 and is now particularly favorable. Turkish companies need to export and therefore exhibitions should have a good proportion of foreign visitors. On the other side, Turkey is embracing international brands and therefore exhibitions should also have a good proportion of foreign exhibitors. The international exhibition organizers have the databases that allow them to reach the international companies and therefore they can add value to existing exhibitions by their involvement.
EEG: Who were the international first comers in the exhibition industry? How did they adjust to the new market?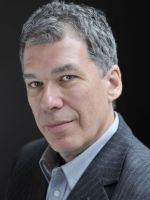 SM: The first two companies to come to Turkey in any meaningful way were ITE Group – a UK public company that runs exhibitions primarily in Russia and the CIS states, and Hannover Messe International, the overseas arm of Deutsche Messe, the largest German fairground. Both entered the market around 2000 and set up joint ventures with existing local companies. ITE acquired 50% of CNR exhibitions and Hannover acquired 50% of Dunya Fuar. This seems to be the safest way for an international company to enter into the market, using local expertise. It's interesting to note that both companies have subsequently developed their own 100% business once they became established and more confident in the market.
EEG: What are the advantages of the Turkish market for international businesses in the exhibition sector?
SM: Turkey has all of the attributes for an international organizer to develop a good business in Turkey – there is enough good exhibition hall space with more being built. There are some very good quality market-leading events with an element of international participation but with potential for a lot more. There are also a lot of exhibitions owned by private companies (so available for acquisition) who want an international partner to help grow the business.
EEG: What are the risks associated with the Turkish market?
SM: The exhibition sector in Turkey is still relatively unsophisticated. For a lot of exhibitions, exhibitor rates are very low, and therefore the amount of money spent on the show is also low and this can affect the quality. There is also a lot of discounting to fill space. Because there are a number of exhibition venues in Istanbul, it is relatively easy to launch a competitive show and Trade Association support is often the key to succeeding. This means that association support is much more expensive than in many other countries. These risks are more easily managed if there is a partnership with an existing local organizer who has strong and loyal contacts in the sectors they serve.
EEG: Which Turkish sectors could be the rising stars in exhibition industry?
SM: Turkey has very strong traditions in certain industry sectors such as construction, textiles, manufacturing, and jewelry and some of the shows in these sectors are already making their mark internationally. As the shows become more internationalized they have enormous capacity for growth as they can potentially serve not only the domestic market but also the Middle East and Central Asian region.
There are also some new sectors of the global economy that are growing to meet demand such as renewable energy, recycling and waste, security and defense. We can already see fast growing exhibitions in these sectors in more mature economies and therefore exhibition organizers in Turkey have the advantage of spotting an international trend and then implementing it locally.
EEG: How do you foresee the exhibition sector's future in Turkey? What are the things that need to change in order to reach an international level?
SM: We have seen what happens in other countries when international organizers develop a business and I have no reason to believe that Turkey will be any different. The internationals will enter the market by creating a joint venture with a local company. They will then use that JV to launch their own successful brands into the Turkey. Exhibitor rates will increase but so will the quality of the events, and the quality of the exhibitors and the visitors. Exhibition venues need to be more competitive with the rates they charge organizers but will have more shows and larger shows so that their overall occupancy will increase. Exhibitions in Turkey will become more sophisticated with more "content" delivered through adjoining conferences and seminars.
EEG: Hong Kong Jewelry Show, Germany's Automotive Trade Fair, Paris Fashion Week are the landmarks of international organizations. In the near future, can Turkey become one of the top international venues for major organizations? Why? Why not?
SM: There is no reason why this shouldn't happen – Turkey is becoming increasingly sophisticated and is geographically well placed to attract business from both Europe and the Middle East. It's interesting that you mention the Hong Kong Jewelry show because the organizers of this event, UBM Asia, have already seen the potential in Turkey and have formed an alliance with Rotaforte, organizer of the Istanbul Jewelry Fairs.
EEG: Could you tell us a bit about your own experience in the exhibition sector in Turkey? As a UK based company, how did you decide to operate in Turkey?
SM: Mayfield Media is a Merger and Acquisition broker and strategic Business Development consultancy specializing in the exhibition sector. We operate worldwide so we look for countries where we believe international organizers will be interested in developing their business and we identified Turkey as such a country. We brokered the very first exhibition acquisition in Turkey when ITE acquired 50% of CNR Exhibitions in 2000 and in the last 18 months we have represented three local Turkish organizers – EKIN Fuar, Rotaforte and Ipekyolu – in finalizing strategic joint ventures with three different international companies based in the UK, Hong Kong and Italy. We are currently working on a number of other similar projects.
EEG: What would you recommend to an international newcomer to the exhibition sector in Turkey?
SM: Enter the market by partnering strategically with a local organizer in a sector where they already have market-leading exhibitions in other geographical regions. This way they can really add value to the partners' shows and can be comfortable in developing business in an area they know well. Once they are established they can build on this business by acquiring or launching other shows.
---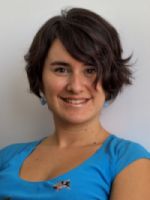 Ela Erozan Gürsel writes a weekly column named "Değişim Yelpazesi " on global business trends for Dünya Gazetesi on behalf of Datassist for almost two years. Her feature topics include: green energy; climate change; impacts of financial crisis on companies, sectors and regions; innovative technologies in sciences, human resources and management; social networks transforming business and politics; changing dynamics of marketing and branding.
She also writes articles for international magazines published in Singapore.
Prior to her writing career, she worked at Datassist as a Project Manager in a project that combines human resources and mobile communications with the aim to connect blue-collar workers and employers through mobile phones. Before engaging in this exciting project, she was in pharmaceutical sales working for a multinational company. She graduated from American University, Washington, DC, majoring in International Studies with a concentration on International Business and Europe. She worked in Washington D.C. as an Account Manager at a boutique telemarketing firm that specializes in fund raising and publication renewals. She speaks Turkish, English, French, and Spanish. She currently resides in Singapore with her husband.