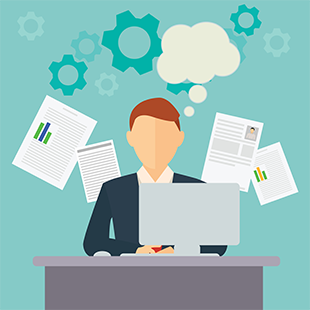 COMPANY REGISTRATION
1 – When to Register?
Employer should register in SSI (SGK) at the same day they employed staff. Upon registration, companies will receive a social security registration number. As per Social Security and General Health Insurance Law No. 5510, Article 11-3 "The employer is obliged to submit the Institution the workplace notification, of which sample shall be prepared by the Institution, at the latest on the date the insurance holder starts working. The employers who submit the trade registry offices the number of insurance holders to be employed and their employment dates at the establishment stage of the company shall be deemed to have made such notifications to the Institution. Trade registry offices are obliged to notify the Institution about such notifications submitted to them, within maximum ten days."
2 – Where to Find the Workplace Declaration Form?
www.resmigazete.gov.tr/eskiler/2010/05/20100512-3-9.xls
3 – Required Documents?

The following documents should be attached to declaration form;
a) Identification card copy that includes TC ID number,
b) Certificate of residence and authorized signatures list,
c) Documents obtained from professional organizations,
d) For legal entities, Trade registry gazette in which the legal entity registered, and authorized signatures list,
e) Copy of business license,
f) Document showing the name of registered tax office and tax number,
g) For ordinary partnership, attested identification card copies and certificate of residences of all partners,
h) Notarized power of attorneys and authorized signatures list of representatives of the employer,
i) Authorization certificate (obtained from relevant professional organizations) of public accountant or independent accountant and financial advisor authorized within the scope of The Law of Certified Public Accountancy and Sworn in Certified Public Accountancy, No.3568.
j) Type of books they are obliged to keep should be notified to relevant Body.
And also subcontractors are obliged to submit above said document, except workplace notification, to the relevant Body.
4– In case the workplace notification is not submitted to SSI/SGK within the legal period, below administrative fines shall be applied.
For those obliged to bookkeeping on the basis of balance, the amount of three month's minimum gross wage,
For those obliged to keep other books, two month's minimum gross wage,
For those not obliged to keep any book, one month's minimum gross wage.
NEW STARTERS REGISTRATION
When to Register New Starters?
Normally for office workers, the employer must notify the authorities of new starters at latest one day before the start date by submitting a notice of employment. The employee starter form is filled online in the website of SGK (Social Security Institution)
Only in the new registered companies, new starters may be notified to SGK in their first workplace report at the latest up to the end of one month time period from the date employees start to work.
Documents Required for Starter's Registration
Copy of identity card
Photos (standard passport size)
DEREGISTRATION of LEAVERS
When to Register Leavers?
In case of employee's leaving of employment, SSI/SGK should be informed by filling the form online in its website within 10 days.