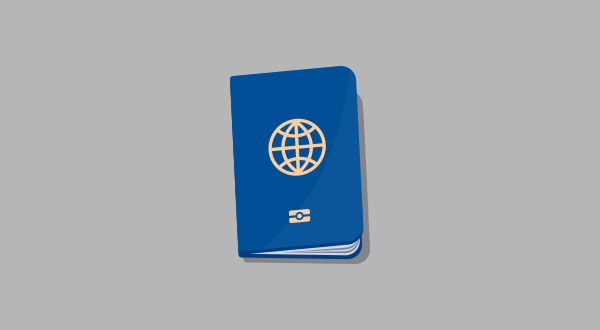 Certain procedures need to be followed for foreign nationals who start working in Turkey.

Here is the general employment process for foreign employees in Turkey:
Work Permit Application: The employer applies for a work permit from the Ministry of Interior Directorate General of Migration Management to employ a foreign employee in Turkey. This application can be made in different categories depending on the foreigner's duration of work and the employer's requirements.
Visa Application: After the work permit is approved, the foreign employee applies for a work visa at the Turkish consulate to enter Turkey. A work visa is necessary for the foreigner to come to Turkey and start working.
Residence Permit: Since the work permit is considered equivalent to a residence permit, there is no need to obtain a separate residence permit as long as the work permit is valid. However, if the work permit expires, the foreign employee has an additional legal right, similar to a residence permit, for 10 days during which an application for a suitable residence permit can be made.
Why do Foreign Individuals Prefer to Work in Turkey?
Foreign nationals prefer to work in Turkey and employers prefer to employ foreigners for various reasons. On the employee side, attractive working conditions may be expected for foreigners due to factors such as being more appealing compared to their own countries or the necessity of the company being located in Turkey. Additionally, factors such as the nature of the work or life in Turkey requiring perspectives from a different culture, a limited number of available positions in the relevant field, or being more cost-effective for the employer can also be influential.
Looking at the data on the number of foreign employees in Turkey, according to the 2022 data from the Turkish Statistical Institute (TÜİK), the number of foreigners with valid residence or work permits in Turkey increased by 31,800 and reached 1,823,836 people. Based on this data, we can say that there are more than one million foreign workers in Turkey.
How is the Employment Record of Foreign Employees Established?
It is a legal requirement for individuals who want to work in Turkey to have a valid work permit. According to the International Labor Force Law numbered 6735, a foreigner cannot legally work in Turkey without a work permit. Additionally, it is mandatory to register foreign employees with the Social Security Institution (SGK). There are certain legal procedures to ensure the correct registration of a foreign employee's with SGK once they have obtained a work permit.
However, there are some exceptions regarding work permits. Situations such as foreigners who stand out due to their qualified education, experience, contributions in the fields of science and technology, and foreign employers who provide significant investment and employment opportunities fall under the exceptions. Additionally, exceptions include individuals who are not citizens of the Turkish Republic but are reported by ministries to be of Turkish origin in the Turkish Republic of Northern Cyprus, citizens of European Union member countries, applicants for international protection, conditional refugees, individuals benefiting from temporary protection or support processes as stateless or victims of human trafficking without diplomatic immunity working in representative offices in Turkey, and individuals who come to Turkey in the fields of science, culture, art, or sports and have achieved international recognition.
When registering foreign workers with the SGK, the "12" code is used. However, this may vary in countries that have signed bilateral social security agreements with Turkey. For example, different codes may apply in countries such as EU member countries (France, Belgium, Italy, etc.), the UK, Korea, Iran, etc. In general, SGK employment records for Turkish citizens are made with the "0" code.