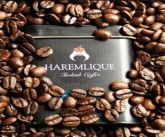 I am a firm believer of branding. I believe powerful brands drive the way we perceive things, we form our likes and dislikes, and even the way we identify ourselves. 'Turkey' and 'Being Turkish' are in fact brands that make our initial impression in the global arena. Our cultural and historical heritage is very rich, but the real task is to transform this heritage into a sustainable brand. Whenever a Turkish brand carries the essence of this grand heritage, I become hopeful that Turkey is driving towards the future by embracing its unique characteristics.
Haremlique is a brand in tuned with Turkish uniqueness. Think of its meaning. What does it remind you of? It reminds me of Topkapı Palace and the exclusive lives of the sultan's wives and concubines.
Haremlique resonates with the private lives of the ladies… Everything from how they furnish their living area to how they are dressed, what their children wear to what they enjoy in their leisure… The brand whispers 'all which belongs to the harem' spelled with a French twist. The logo is a stylish turban that takes us to the Ottoman era. As you enter the website, an Ottoman guard welcomes you in front of the Haremlique Boutique in Akaretler, Istanbul.
While I am writing this article, I have a small cup of Turkish coffee by Haremlique. Even one sip can take me to Aegean coast particularly to Alacati Cesme, where I enjoyed drinking coffee with mastic while playing backgammon. I have never been a devout coffee drinker. I experienced the energy boost that coffee gives at college and my favorite since then has been Starbucks' café latte. I know this could be seen as a sin for strong coffee lovers, but I guess I am more of a milk drinker. So, espresso and Turkish coffee were never regular drinks for me. Turkish coffee was only a good excuse for fortune telling and socializing with friends. However, I always admired people whose digestion depended on coffee or whose 11 am coffee was an everyday social ritual with neighbors. Since we relocated to Asia Pacific, I have been missing everything Turkish. I cook Turkish food at home, we listen to Turkish music, watch recent Turkish DVDs, read Turkish newspapers. The distance made my ties to Turkey stronger. As I was traveling on business in Turkey last week, I read a small article on Turkish coffee and Haremlique's innovative flavored coffees. Haremlique currently offers five different flavors, traditional, cinnamon, mastic, cardamon and chocolate. Plus, you can select the amount of sugar you prefer to put in your coffee.
I bought the mastic flavored coffee with no sugar at the Istanbul Ataturk Airport before I flew back to Singapore. My first intention was to enjoy quality Turkish coffee from time to time. I was particularly happy that the coffee was individually packed per serving. So, even if it takes forever for us to finish the whole pack, we will have our coffee fresh. Since I prepared the first cup for my husband, our ritual at home completely changed. Instead of craving for desserts, we finish our meal with a nice mastic flavored coffee. Although Haremlique coffee is pricy (13 Euros for a box of 24 servings), the taste and quality justify the price.
Haremlique brand was launched as a luxurious home textile business, a long family tradition for co-owner Caroline Koç. The Girauds of İzmir, Caroline Koç's family, were the strongest players of the textile industry in the turn of the 20th century. They owned the oldest textile companies of Turkey, Oriental Carpet Manufacturers, İzmir Yün Mensucat and İzmir Pamuk Mensucat. Owners Caroline N. Koç and her designer friend N. Banu Yentür define the goal of Haremlique as 'promoting the Ottoman culture in the world.' They aim to open Haremlique stores in Dubai, London and New York this year. Haremlique decided to sell refined Turkish coffee with an attempt of reviving traditional Turkish coffee among elites. Haremlique has already made a big step by introducing Turkish coffee to the menu of Papermoon Restaurant besides espresso, cappucino, limoncello, and grappa.
Coffee culture in Turkey is 450 years old. Coffee beans were brought to the Ottoman capital Istanbul by Ozdemir Pascha, the governor of Yemen. Coffee drinking rapidly became an indispensable to everyday life by increasing popularity of coffeehouses in Istanbul. These speacialty coffeehouses were famous for freshly roasting coffee beans and griding them right before serving. Within a century, European capitals Vienna, Venice, later London and Paris discovered coffee via the Ottomans. Europe adopted coffee tradition and invented different ways of roasting, grinding and drinking coffee. Western way of coffee drinking became more popular in an extent where we Turks got used to nescafe, filtered coffee and espresso. Instead of making Turkish coffee a popular drink in the world, we preferred drinking imported coffees. Now, Haremlique is serving Turkish coffee to a new clientele: The Turkish high society will soon remember the great taste. Later, international elites will discover a new trend in coffee drinking besides all times favorite Viennese, Italian and American coffees.
---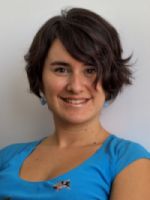 Ela Erozan Gürsel writes a weekly column named "Değişim Yelpazesi " on global business trends for Dünya Gazetesi on behalf of Datassist for almost two years. Her feature topics include: green energy; climate change; impacts of financial crisis on companies, sectors and regions; innovative technologies in sciences, human resources and management; social networks transforming business and politics; changing dynamics of marketing and branding.
She also writes articles for international magazines published in Singapore.
Prior to her writing career, she worked at Datassist as a Project Manager in a project that combines human resources and mobile communications with the aim to connect blue-collar workers and employers through mobile phones. Before engaging in this exciting project, she was in pharmaceutical sales working for a multinational company. She graduated from American University, Washington, DC, majoring in International Studies with a concentration on International Business and Europe. She worked in Washington D.C. as an Account Manager at a boutique telemarketing firm that specializes in fund raising and publication renewals. She speaks Turkish, English, French, and Spanish. She currently resides in Singapore with her husband.