As we approach the new year, there is a festive mood everywhere. Especially those of you who work closely with the Western world can tell the Christmas holiday is already here. Celebrating holidays is much fun with the family and loved ones in the company of delicious food, good wine and champagne. Residing in Singapore and being surrounded by Western expatriates, I am planning on enjoying this time of the year with some good wine and friends.
As I was looking for wine recommendations for the occasion, I ran into a great web page with a smart business idea. The web page is called 'the Local Nose.'(http://www.thelocalnose.com)
It is a wine recommendation web site that gives information on wines sold in Singapore. Every week, the web site publishes wine buying recommendations from a panel of experts, also referred as 'Local Noses.' The wine merchants send their wines to the Local Nose for a tasting competition.
Local Noses taste a selection of wines and rate them in two categories: 1. Quality, 2. Value for Money. The wine is recommended only if three of the experts select it. The tasting and evaluating process is performed blindly, meaning noone knows the name, vintage, producer, merchant or retail price. They only know the type of grape such as Cabernet Sauvignon, Merlot or Pinot Grigio so that they could assess dryness, acidity, tannin, oak and fruit features of the wine according to the specific grape. Local Noses also determine a price range to evaluate value for price. As a wine buyer, you have a better understanding whether you get the quality that you paid for. Also, the web site lets you buy the recommended wines online. So, wine merchants do not only advertise themselves, but also sell their brands online through The Local Nose.

The Local Nose is also a social platform. The web site does a good job in providing general information about wine, wine tasting, wine bars and cellars and in connecting people through wine tasting events. It successfully gathers wine lovers and new wines in different venues.
Why can't we apply this business model in Turkey? Wouldn't this be a good platform to revitalize local and imported wines in Turkey?
Wine is not a new culture in the Turkish soils but a forgotten one. Since pre-history Anatolia has been closely linked to viticulture and wine making. In the Bible, it is mentioned that Noah planted vineyards on the slopes of Mount Ararat in Eastern Turkey and overindulged with the wine produced. The earliest written document that mentioned about wine belonged to Old Assyrians that lived two thousand years before the common era. Documents found in Bogazkere-Hattusa proved that viticulture gained importance during the Hittite era (1600-1200 BC). By classical times, wine had become an integral part of diet by Anatolian communities. Wine produced in the region was considered premium quality when we reached the Byzantine period. After the emergence of Islam, this wine tradition saw a decline for hundreds of years. In today's socio-economic environment, there is a growing interest in the wine sector. Despite the heavy tax burden imposed on wine, people consume more wine. Due to this increase in the wine consumption and interest in international wine, the wine imports have been gradually increasing. There are more and more tasting events in wine boutiques and bistrots besides international hotel's restaurants in the big cities. I think it will be important to combine wine selling with recommendations of experts online and social gatherings in order to accelerate growth in wine business.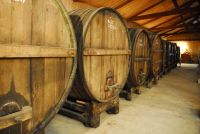 According to , Turkey is the 6th largest grape producer in the world. Approximately 486,000 ha era is allocated for grape cultivation. This equals to 28% of the total fruit production. According to Turkish Statistical Institute, 3,92 million tons of grape was produced in 2008. 1/3 of these grapes are used in wine making. Thanks to its fertile soil, Turkey possesses a rich variety of grapes totalling 1250 for wine making, drying and consuming purposes. Turkish wine producers blend native grapes with European varieties. Kalecik Karası, Öküzgözü, Narince and Boğazkere are some of the Turkish grapes native to Central and Eastern Anatolia.
I believe that the grape production, wine production and effective sales strategies should go hand in hand to strengthen the wine sector. When better grapes for wine making are produced, wine production will improve. When wine production improves, alternative sales channels could be implemented to increase sales. However, don't forget we already have good local and imported wines, we just need to put our act together and sell them in innovative ways.
---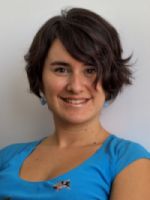 Ela Erozan Gürsel writes a weekly column named "Değişim Yelpazesi " on global business trends for Dünya Gazetesi on behalf of Datassist for almost two years. Her feature topics include: green energy; climate change; impacts of financial crisis on companies, sectors and regions; innovative technologies in sciences, human resources and management; social networks transforming business and politics; changing dynamics of marketing and branding.
She also writes articles for international magazines published in Singapore.
Prior to her writing career, she worked at Datassist as a Project Manager in a project that combines human resources and mobile communications with the aim to connect blue-collar workers and employers through mobile phones. Before engaging in this exciting project, she was in pharmaceutical sales working for a multinational company. She graduated from American University, Washington, DC, majoring in International Studies with a concentration on International Business and Europe. She worked in Washington D.C. as an Account Manager at a boutique telemarketing firm that specializes in fund raising and publication renewals. She speaks Turkish, English, French, and Spanish. She currently resides in Singapore with her husband.