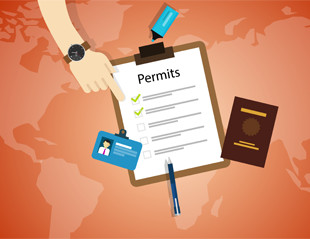 In Turkey, over 2 million Syrian refugees, who also became a hot topic in world's agenda after the recent tragic events, are either seeking illegal migration to Europe or being employed in informal, low paid jobs inside the country.
In the areas where they are residing in big numbers, this informal employment of refugees are also pushing the wages down and causing an unfair competition for local people. Now as a solution to the problem, the "Regulation on Work Permit of Refugees Under Temporary Protection" has been issued in the Official Journal No. 2016/8375, dated 15 January 2016, and these refugees will be granted work permit under following conditions and restrictions.
SCOPE
Work permit arranged in this Regulation can only be granted to "refugees under temporary protection" who are described in the "Article 91 of Law on Foreigners And International Protection, No. 6458" and in the "Article 7 of Regulation on Temporary Protection" as the ones "forced to leave their country, cannot return to the country they have left, and have ar­rived at or crossed the borders of Turkey in a mass influx situation seeking immediate and temporary protection, but cannot be given the individual international protec­tion status"
The refugees who will not be accepted as "under temporary protection" are specified in the Article 8 Regulation on Temporary Protection.
OBLIGATION OF WORK PERMIT AND PENAL SANCTIONS
Foreigners under temporary protection cannot work independently or cannot be employed without a legally issued work permit.
In case of violation, penal provisions of Law on The Work Permit for Foreigners, Article 21 will be applied.
APPLICATION
Foreigners under temporary protection can apply to Labor Ministry for work permit after 6 month from the date they registered as "under temporary protection status."
Work permit applications will be made online by the employer who wants to employ Syrians, through e-devlet.
Independent work permit applications can be made by the foreigners under temporary protection by themself.
EMPLOYMENT QUOTA
At the workplace for which work permit is requested, number of working refugees under temporary protection cannot exceed %10 of the employed Turkish citizens.
In case it is proven by employer that there is no qualified Turkish citizen in the province who can perform the same job as the foreign worker do, this employment quota may not be applied.
WAGE
Foreigners under temporary protection cannot be paid under the minimum wage.
WORK PERMIT EXEMPTION FOR SEASONAL WORKERS IN AGRICULTURE AND STOCKBREEDING
Seasonal working refugees in agriculture and stockbreeding field will be within the scope of work permit exemptions. Exemption application should be made to governorates where the temporary protection is issued.
Labor Ministry may place restriction as to the province and quota in these fields.
APPLICATION EVALUATION CRITERIA
Evaluation criteria are specified in "Application Regulations of Law On The Work Permit For Foreigners, Article 13," which read as follows;
"Labor Ministry will evaluate the applications by taking into consideration of the relevant authorities, and the situation in the business market, developments in the labor life, sectorial and economic conjuncture changes regarding employment, according to the duration of foreigner's service contract or the duration of work, to work in a certain workplace or enterprise and in a certain job. The rights granted by bilateral or multilateral agreements to which Turkey is a party are reserved."
Applications regarding occupations and professions confined exclusively to Turkish citizens will not be evaluated and not put into process.
PRIOR AUTHORIZATION FOR HEALTH PROFESSIONALS AND ACADEMICIANS
In their work permit applications, medical personnel will need a "prior authorization" granted by Ministry of Health, and academic personnel will need a "prior authorization" of Higher Education Council (YÖK)
Otherwise applications will not be evaluated and not put into process.
OBJECTIONABLE PROVINCES
In the provinces that notified by Interior Ministry as objectionable for public order and security or public health reasons, Labor Ministry will cease to issue work permits, however the work permits granted before will be valid until their expire date.
PUBLIC BENEFIT ASSOCIATIONS AND TAX-EXEMPT FOUNDATIONS (Waqfs)
May apply to Labor Ministry for employing foreigners under temporary protection, in humanitarian aid activities.
Turkey branches of non-profit foundation based on abroad may apply for employing these refugees; however approval of Interior Ministry is required.
VOCATIONAL EDUCATION
Foreigners under temporary protection who will go through vocational and on-the-job training in a workplace within the scope of Turkey Employment Agency training course and programs, and the employer of these foreigners can apply to Labor Ministry to work in the same workplace after the training ended.
CANCELLATION OF WORK PERMIT
Work permits of foreigners who lost the temporary protection status will be cancelled.