Estimated reading time: 3 min.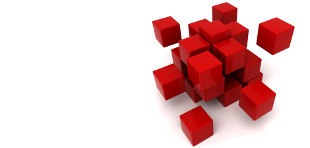 Communique on the procedures and principles on Restructuring Some Public Receivables under Law No. 6552, for which millions of taxpayers have been waiting, is published in the Official Gazette. Taxpayers who want to benefit from the restructuring should apply to the institution that they are in debt to by the end of business day on December 1, 2014.
The General Communique of the Ministry of Finance on Restructuring Some Receivables under Law No. 6552 is published in the Official Gazette. With the aforementioned communique, procedures and principles regarding the application of the relevant articles of Law No. 6552 are established. For any receivable to be restructured under article No. 73 of Law No. 6552, the receivable should be definite and unpaid, and it should be due before or undue as of September 11, 2014, in which the law is published as per the communique which includes the regulations on cancellation of some public receivables that are followed by the collection services under the Ministry along with the restructuring of some receivables of metropolitan municipalities' water and sewerage administrations and municipalities and some public receivables under Law No. 6183 being followed by the collection services under Ministry of Finance.
Which Receivables are Included?
Receivables specified by Law No. 6552 and included in the scope of restructuring with the communique published by the Ministry of Finance are as follows.
The Social Security Institution's (SGK) social security premium, administrative fines and general health insurance premiums,
Taxes collected by the tax and customs offices,
Tax penalties and other receivables (such as education and contribution fee debts to YURTKUR (General Directorate of Higher Education Credit and Hostels Institution),
debts to Resource Utilization Support Fund, Direct Income Support debts of the agricultural laborers),
Real estate tax and sanitation tax collected by the municipalities,
Contribution to protection of the immovable cultural assets and other receivables.