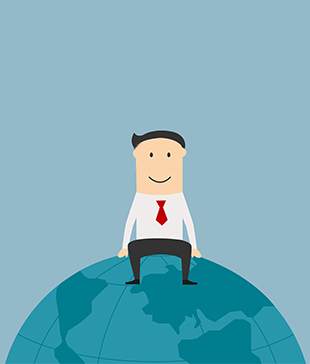 Turkey's new "International Workforce Law No. 6735", which is in effect as of 13 August 2016, sets forth new arrangements on validity and cancellation of work permit and work permit exemption.
Pursuant to article 15 of said Law, in case of expiration or cancellation by Ministry, work permits and work permit exemptions loss their validity.
Apart from the reason of foreigner's or employer's own claim, work permit and work permit exemption will be cancelled in the case of foreigner;
does not arrive at Turkey within six months as of the date of work permit's or work permit exemption's validity starts,
whose validity period of passport or the documents that substitutes passport are not extended, save for the presence of favorable opinion of the Ministry of the Interior or Ministry of Foreign Affairs,
is found working in contradiction of the provision of this Law,
whose work terminated for whatever reason,
whose work permit application is found afterwards as made by false and misleading information and documents,
who owns Turquoise Card (within the scope of Article 11) and has not submitted the required information and documents in the period of transition, or has lost his/her qualifications.
who owns Turquoise Card stays outside of Turkey longer that the period determined by the Ministry.
is notified by Ministry of Interior as being in the scope of Law No. 6458, Article 7, 15 and 54:
who do not hold a passport, a travel document, a visa or, a residence or a work permit or, such documents or permits has been obtained deceptively or, such documents or permits are false;
whose passport or travel document expires sixty days prior to the expiry date of the visa, visa exemption or the residence permit;
who shall be refused a visa
who are subject to a removal decision.
whose working in Turkey notified by relevant state institutions and organizations as objectionable for public order, public security or public health reasons,
uninterruptedly stays outside of Turkey exceeding six months of his/her temporary work permit duration, and exceeding one year of his/her permanent work permit and independent work permit duration for reasons other than force majeure such as health and compulsory public service.