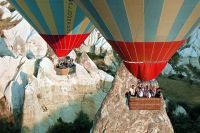 When we think of a religious holiday Kurban Bayramı or Eid, we think of vacationing in the South of Turkey or cultural sightseeing tours in Çanakkale, Pamukkale, Cappadocia, Mardin and many other destinations. Tourism blossoms with local tourists when the religious holiday is more than 4 days, as more people hit the roads to enjoy relaxing, exploring different places and tasting different food. This holiday has been great especially for hotels in Cappadocia with 100% occupancy. Tourists from big cities like Istanbul, Ankara and İzmir preferred culture tours and seashore destinations. Thanks to the warm weather, many tourists chose Antalya, Marmaris and Çanakkale. Religious and national holidays are great for a quick boost for businesses in tourism; however, long term strategies in the global platform are very important for sustainable growth in the sector.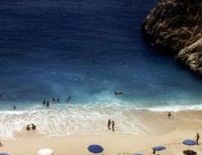 The Turkish Ministry of Culture and Tourism aims to position Turkey as a world brand and one of top five destinations in the world. According to Deloitte's recent report on European performance in tourism, Turkey has a slightly rising trend of 0.8% year-to-August with 18.7 million tourists. The main tourist sources for Turkey are Germany, Russia and UK. Although UK is severely hit by the financial crisis, the strength of pound versus Turkish lira is still a big bonus for the Britons to choose Turkey over euro zone countries.
In an interview with Traveldailynews.com, Levent Demirel, Deputy General Director Ministry of Culture and Tourism, said that Turkey has benefited from the recession as an inexpensive alternative this year for foreign tourists. Turkey offers different options such as winter, thermal, MICE, culture, yachting, youth and city tourism. This variety attracts a large group of people with different backgrounds, perspectives and preferences.
According to the data of the first 10 months of 2009, 7,8 million foreign tourists visited Antalya, while 6.3 million preferred Istanbul. Especially for Russian and German tourists sea and sun are the main attractions. Travel agencies that arrange incoming tours like Oger tour are planning to lower prices 10% for next year assuming that the financial crisis will persist. For foreign tourists most of the time what makes Turkey attractive is the good price for quality service.
According to the WTO figures, Turkey ranks 8th in terms of number of tourists with 25 million incoming tourists and ranks 9th in the world in terms of the revenues from tourism. The number of visitors to Turkey has increased by 1.1 percent as of July over the same period last year despite the economic crisis. Turkey has grown much above the world rate. The outlook is positive considering the negative environment and there is more to be optimistic. As Istanbul is going to be 2010 European Capital of Culture, hopes are high for a fast recovery. This climate is also appealing for foreign investors in tourism sector.
---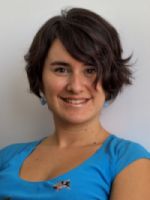 Ela Erozan Gürsel writes a weekly column named "Değişim Yelpazesi " on global business trends for Dünya Gazetesi on behalf of Datassist for almost two years. Her feature topics include: green energy; climate change; impacts of financial crisis on companies, sectors and regions; innovative technologies in sciences, human resources and management; social networks transforming business and politics; changing dynamics of marketing and branding.
She also writes articles for international magazines published in Singapore.
Prior to her writing career, she worked at Datassist as a Project Manager in a project that combines human resources and mobile communications with the aim to connect blue-collar workers and employers through mobile phones. Before engaging in this exciting project, she was in pharmaceutical sales working for a multinational company. She graduated from American University, Washington, DC, majoring in International Studies with a concentration on International Business and Europe. She worked in Washington D.C. as an Account Manager at a boutique telemarketing firm that specializes in fund raising and publication renewals. She speaks Turkish, English, French, and Spanish. She currently resides in Singapore with her husband.