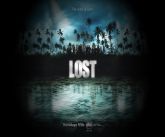 Are you one of those Lost fans who followed the show diligently all 6 seasons? Were you disappointed by the finale that left us with many unanswered questions? Or did you think that the emotional ending with the final encounter summed up the philosophy of Lost? Maybe you are one of the skeptical viewers who got disconnected half way through the 5th season and thought that the viewers themselves were lost in a dense labyrinth…
Whichever segment of viewers you belong to, you would agree that Lost was a successful TV phenomenon that connected millions of viewers to the survivors of Oceanic 815 in a mysterious island.
What made the show so unique? The plot? Setting? Interwoven relationships among characters? The appeal of the unknown? The huge budget? Casting? Filming in Hawaii?
First of all, the story combined two common topics in a complex and suspense filled narrative. 'Plane crash' and 'desert island' are two universal themes that remind me of the hypothetical question that I was asked many times: 'If you got stuck in a desert island, what would be the three things that you would like to have with you?'
It all started in January 2004 when ABC's former head, Lloyd Braun wanted to produce a show about a plane crash. What he had in mind was a modified fusion of the movie Cast Away and the reality show Survivor. Braun told popular TV show creator J.J. Abrams about this rough idea and asked him to draft an outline. Although Abrams was busy with various projects at the time, he decided to meet with Damon Lindelof with whom he would create the scenario of the mind-blowing TV series Lost.
Instead of touring different parts of the island, meeting John Locke and solving the mystery of the serial numbers '4 8 15 16 23 42', let's now go on a journey behind the scenes and look at Lost as a production business.
Lost has been the costliest show in TV history. Since the beginning of the first season, the production costs were tremendous. The first season cost $50 million, the two first episodes called 'The Pilot' cost $10 million. What made shooting Lost so expensive? The cast, sound stage, office and storage space and crew expenses made up the big chunk of the total cost. Plus, filming in Hawaii added extra cost to the production. Think off the plane that crashed in the island: it is an authentic Lockheed L-1011 TriStar, which had been broken apart in Los Angeles and brought to Hawaii for shooting the show. Initially, the salaries ranged between $20,000 to $40,000. Over the years, there were huge salary increases. By 2009, Lost's Jack Shepherd, Matthew Fox was earning $250,000, while Evangeline Lilly, known as Kate Austen on the show, was earning $150,000 per episode.
Since the very beginning, the show managed to pay off its extravagant costs. When the first episode was aired on September 22, 2004, over 18 million watched it. This was the best rating of ABC in 4 years. The viewers became fans in a very short period. These devout fans did not only watch the show passively but became its evangelists by creating or contributing to Lost websites, strategizing to solve the island's mysteries, advertising the show through social media and keeping the suspense alive. This was the case for all 6 seasons and the much-debated finale. Based on Kantar Media, Lost brought $1 billion of ad revenue over the course of its 6 seasons.
The two and half hour finale attracted 13.5 million viewers in the United States only. According to ABC, viewers were between 18 and 49 years old. The cost of a 30-second ad in the final episode was worth $900,000 according to media buyers. This almost equals to the cost of an ad during the Oscar's ceremony. The rate for 30-second ads during prime time broadcast shows averages $215,000. Why did advertisers agreed on paying four times the average rate? The simple reason was that advertisers knew well that Lost viewers would not switch channels during commercials as they would not want to miss out on any seconds of the show.
Even after the show is over, Lost will keep generating cash for the TV network. It is the most recorded show in iTunes in TV downloads category. Soon-to-be-released DVDs with all 6 seasons will create more revenue for ABC and mother company Disney.
From a businessman's perspective, the revenue of Lost is far more exciting than the infamous '4 8 15 16 23 42,' isn't it?
---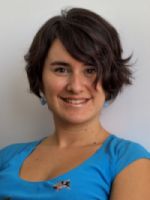 Ela Erozan Gürsel writes a weekly column named "Değişim Yelpazesi " on global business trends for Dünya Gazetesi on behalf of Datassist for almost two years. Her feature topics include: green energy; climate change; impacts of financial crisis on companies, sectors and regions; innovative technologies in sciences, human resources and management; social networks transforming business and politics; changing dynamics of marketing and branding.
She also writes articles for international magazines published in Singapore.
Prior to her writing career, she worked at Datassist as a Project Manager in a project that combines human resources and mobile communications with the aim to connect blue-collar workers and employers through mobile phones. Before engaging in this exciting project, she was in pharmaceutical sales working for a multinational company. She graduated from American University, Washington, DC, majoring in International Studies with a concentration on International Business and Europe. She worked in Washington D.C. as an Account Manager at a boutique telemarketing firm that specializes in fund raising and publication renewals. She speaks Turkish, English, French, and Spanish. She currently resides in Singapore with her husband.