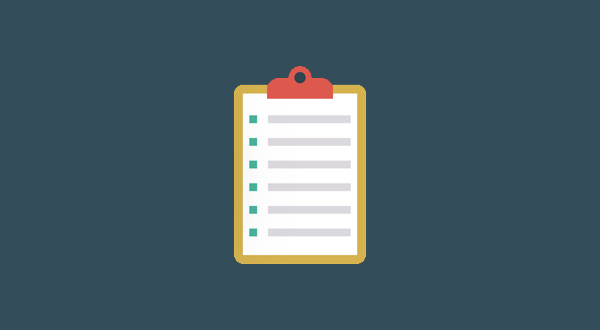 Employers have an obligation to notify SSI and İŞKUR when their employees quit their jobs along with the reason for their exit. The reason for leaving the job is of great importance in terms of labor law practices and unemployment benefits and it is specified with a unique code.
Why Are Exit Codes Important?
The codes are important because they indicate how to proceed in the termination process and what legal payments are required. Whether the employee will be paid severance pay and whether a notice period will be applied are all determined based on the reason to exit.
To qualify for unemployment benefits the reason for dismissal and the corresponding code needs to be suitable for receiving unemployment benefits.
These exit codes are automatically displayed on the departure notification screen. In case the code is selected incorrectly in the system, it is possible to change it within 10 days from upon leaving the job. However, employers who miss this deadline and want to change the wrongly declared exit code must apply to İŞKUR with a petition and correct the code.
Which Exit Codes Have Changed?
With the SSI Circular numbered 2021/9 published on April 1, 2021 by the Social Security Directorate General Directorate of Pension Services, new ones were added to the exit codes, and a code that caused ambiguity was removed from the list.
Exit code removed from the list:
• 29- Termination by the employer due to the behavior of the worker against the rules of morality and goodwill.
Exit codes added to the list:
42 – Misleading the employer by claiming that he/she does not have the qualifications or conditions required for one of the essential points of this contract at the time of conclusion of the employment contract, or by saying unrealistic information or words (Law No. 4857, Article 25-II-a)
43 – If the worker expresses words or acts that will affect the honor of the employer or one of their family members or makes unfounded denunciations and accusations about the employer (Law No.4857, Article 25-II-b)
• 44 – Employee sexually harassing another employee within the same workplace (Law No. 4857, Article 25-II-c)
• 45 – If the worker harasses the employer or one of his family members or another employee of the employer, comes to the workplace drunk or on drugs or uses these substances at the workplace (Law No. 4857, Article 25-II-d)
• 46 – Worker's behaviors that do not comply with the integrity and loyalty such as abuse of trust of the employer, stealing, revealing the professional secrets of the employer (Law No. 4857, Article 25-II-e)
• 47 – Committing an offense by the worker at the workplace that is punished with more than seven days of imprisonment and whose sentence is not suspended (Law No. 4857, Article 25-II-f)
• 48 – The employee fails to continue to work for two consecutive business days or twice in a month on the next working day after any holiday or three working days in a month without obtaining permission from the employer or for a justified reason (Law No. 4857, Article 25-II-g)
• 49 – If the worker insists on not performing the duties that he is assigned to perform even though it is reminded to him/her (Law No. 4857, Article 25-II-h)
50 – Endangering the safety of the work due to the worker's own will or negligence, causing damage and loss of the machines, installations or other goods and materials that are owned or not owned by the workplace but cannot be paid with the amount of the thirty-day wage (Law No. 4857, Article 25. -II-ı)
Updated List of Exit Codes
| | |
| --- | --- |
| Code | Reason to exit |
| 1 | Termination of the probationary employment contract by the employer |
| 2 | Termination of the probationary employment contract by the employee |
| 3 | Termination of indefinite term employment contract by the employee (resignation) |
| 4 | Termination of indefinite term employment contract by the employer without giving a justified reason |
| 5 | Termination of fixed-term employment contract |
| 8 | Due to retirement (old age) or lump sum payment |
| 9 | Due to disability retirement |
| 10 | Death |
| 11 | Death due to work accident |
| 12 | Military service |
| 13 | Marriage of a female worker |
| 14 | Completion of conditions other than age for retirement |
| 15 | Collective layoff |
| 16 | Transfer of the insured to another workplace belonging to the same employer before the contract expires |
| 17 | Closure of workplace |
| 18 | Termination of work |
| 19 | Season end (Used in case of suspension of employment. If not restarted, code number "4" is used.) |
| 20 | Campaign end (Used in case of suspension of employment. If not restarted, code number "4" is used.) |
| 21 | Change of status |
| 22 | Other reasons |
| 23 | Termination by the employee for compulsory reasons |
| 24 | Termination by the employee for health reasons |
| 25 | Termination by the employee due to the employer's behaviors against the rules of ethics and goodwill |
| 26 | Termination due to absenteeism |
| 27 | Termination by the employer for compulsory reasons and due to detention |
| 28 | Termination by the employer for health reasons |
| 30 | The expiry of the visa period (Used in case of suspension of employment. If not restarted, code number "4" is used.) |
| 31 | Termination against their own will and fault within the scope of the Law of Obligations, Trade Unions Law, Strike and Lockout Law |
| 32 | Termination due to privatization according to Article 21 of Law No. 4046 |
| 33 | Termination of the contract by the journalist |
| 34 | Termination due to transfer of the workplace, change in the nature of the job or workplace |
| 35 | Transition to Civil Service Due to SK 6495 |
| 36 | Closing the workplace by statutory decree |
| 37 | Dismissal from public service by decree |
| 38 | Quitting work due to birth |
| 39 | Transition to public work with 696 Decree Law |
| 40 | Exit due to non-transition to public work with 696 Decree Law |
| 41 | Those with an ex officio departure declaration |
| 42 | The employee misleads the employer by claiming that he/she does not have the qualifications or conditions required for one of the essential points of this contract at the time of the employment contract, or by saying that he / she does not have them or by saying unrealistic information or words. |
| 43 | When the worker expresses words or acts that will affect the honor of the employer or one of their family members, or makes unfounded denunciations and accusations about the employer that detract from honor and dignity. |
| 44 | Sexual harassment of another employee of the employer |
| 45 | The employee harrasses the employer or a member of her family or another employee of the employer, comes to the workplace drunk or on drugs, or uses these substances at the workplace. |
| 46 | Employee acts that do not comply with honesty and loyalty, such as abuse of trust of the employer, stealing, revealing the employer's professional secrets. |
| 47 | The worker commits a crime at work, whose sentence is not suspended and is punished with more than seven days' imprisonment |
| 48 | Failure of the employee to continue work for two consecutive business days or twice in a month on the next business day after a holiday or three workdays in a month without permission from the employer or for a justified reason |
| 49 | If the worker insists on not performing the tasks that he/she has to despite being reminded |
| 50 | If the worker risks the safety of the work due to his own will or negligence, damages and loses the machines, installations or other items and items that are owned or not owned by the workplace, but which cannot be paid with the amount of his/her thirty-day wage. |