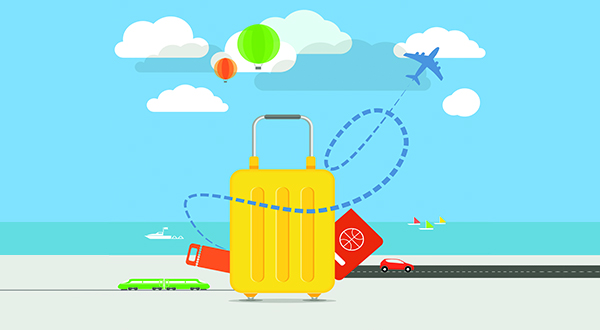 In principle yes! But it is your employer who says the last word. This question became a FAQ in these days because of approaching national holidays.
First of all, national holidays, weekly rest days and public holidays which coincide with the duration of annual leave cannot be included in the annual leave period. As an example, an employee starting his/her 7 days vacation on Monday should get back to work on next Tuesday (instead of next Monday), as the Sunday, being a weekly rest day, is not considered within the paid annual leave period and one day is added to vacation. Practice is likewise for the other official public holidays.
Turkey has two long national/religious holidays, Ramadan Feast (3 and a half days) and Sacrifice Feast (4 and a half days). In most cases public sector employees are given administrative leaves in the days between the weekends and mentioned Feasts and extend their off days. However, private sector employees haven't got this chance; and only way to combine the weekends and national holidays is to take their annual leave in the days between the weekends and mentioned Feasts.
Example: Oncoming Victory Day 30 August Wednesday (1 day), and Sacrifice Feast Between 31 August Thursday (half) and 4 September Monday (4 and a half days).
If you take the Aug 28, Monday, Aug 29, Tuesday and Aug 31 Thursday (half day) as annual leave, you will be combining the weekend, Victory day and Sacrifice Feast and will off work between Aug 26, Saturday and September 4 Monday (10 days). As a result, by taking 2 and a half days annual leave you will be off work uninterrupted 10 days.
According to latest amendment the leave periods may be divided by mutual consent, provided that one of the parts shall not be less than ten days. That means there will be no limitation as to the number of segments by which the leave can be used; employees will be allowed for more flexible use of their annual leave i.e. 10+1+2+1+1. That's very handy to fill in the gaps between weekends and national holidays as seen in the above example.
But what happens all the employees wish to take advantage of this implementation?
Does your employer have to allow you to take your vacation whenever you want?
No! Employer is not bounded with the start and end dates of the leave demanded by employee, and may determine different dates by taking into account the continuity and regularity of operations in general, order of precedence as regard to seniority, or the special issues pertaining to employer's workplace. But that does not mean employee cannot take his/her paid annual leave in the relevant year.
Can you return late from vacation without a valid excuse?
No! In case you combined your vacation without approval of the employer, i.e. he didn't allow you in writing to use your annual leave in the day combining the weekend and national holiday, but you take the day off, then you may be in serious trouble.
As per Labor Law 4857, Article 25/II, the employer may break the contract, whether for a definite or indefinite period, before its expiry or without having to comply with the prescribed notice periods

g); If, without the employer's permission or a good reason, the employee is absent from work
for two consecutive days
or twice in one month on the working day following a rest day
or on three working days in any month
So, if you don't return to work after weekends or national holidays twice in one month on the your employment contract may be terminated by the employer, and you may lose your severance payment.
As a summary you can combine your annual vacation with national holidays only by the consent of your employer.