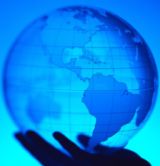 Although banks and insurance companies have been solid during the financial crisis unlike in Europe and the US, Turkey has been facing major challenges in business: Some businesses filed for bankruptcy, some others laid off employees, some industrial companies ceased production periodically. Both local and foreign businesses have been looking for ways to survive the crisis, mostly through short-term maneuvers. How is Turkey handling the financial crisis in terms of FDI? How attractive is the Turkish market compared to the Western economies?
With the implementation of the new FDI law in 2003, Turkey became more attractive to foreign investors. After the golden years of FDI inflows in 2006 and 2007 with $20 billion and $22 billion, Turkey saw a decline of $2 billion in 2008 according to International Investors Association's (YASED) World Investment Report 2009. Prepared by United Nations Conference on Trade and Development (UNCTAD), the report ranked Turkey 20th with $18 billion FDI inflows. It is estimated that the FDI to Turkey in the first 7 months of the year barely reached $4.9 billion with a sharp decline of 58% as per the same period of 2008. The reasons behind this decline are closely associated with the financial crisis: decrease in investment capacity, negative economic growth prospects, repayments of debt to parent firms and decrease in M&A transactions due to the liquidity crunch in financial markets are among the reasons.
The global FDI inflows show more radical falls: 14% decline in FDI inflows worldwide, from the historical high record of $1.979 trillion in 2007 to $1.7 trillion in 2008. Sharper declines are expected with the effects of deepened economic crisis in 2009. The estimate for global FDI inflow for 2009 is below $1.2 trillion. Countries with the highest FDI inflows are USA, France, China, UK and Russian Federation.
When we look at the 2008 FDI figures of developed and developing countries, we see a distinct trend in favor of developing countries: While FDI inflows fell by 29% to $962 billion in the developed world, FDI reached $621 billion with a 17% rise in the developing world and $114 billion with a rise of 26% in the transition economies. From 2007 to 2008, the developing and transition economies' share in FDI increased from 31% to 43%. This shifting balance is a mark of the crisis on FDI inflows.
Greenfield projects are the accelerators of the FDI inflows. China leads the way with its 1.483 projects, India and USA follow China with 958 and 931 projects respectively. Turkey has 169 projects and is ranked 27th. South and East Asia stands out with its rapidly growing FDI inflows. UNCTAD report expects that the overall recovery will be slow in 2010 in global FDI with only $1.4 trillion, but will accelerate in 2011 and reach $1.8 trillion.
Manufacturing is a leading sector for foreign direct investments in Turkey. Almost 4000 foreign companies already operate in Turkey in the manufacturing sector. Although FDI in manufacturing declined by 16.7% to USD114 million in 2008 from USD137 million in 2007 according to Treasury records, the sector appears to be picking up towards the end of 2009.
According to Forbes' Best Countries for Business, Turkey is ranked #41 among 127 countries. Textiles and clothing sector is the biggest sector in manufacturing, however, its dominance is declining due to stiff competition from India and China with the termination of global quotas. Automotive and electronics industries are attracting more manufacturing companies due to low cost services. Low production and cheap labor are encouraging overseas manufacturers to set up their production units in Turkey and export automobiles to the European nations.
An industry research firm indicates in its new research report, "Turkey Automobile Sector Forecast (2008-2012)" that Turkey continues to be one of the most rapidly growing automobile markets in the world. The automobile production in Turkey grew 11% in 2007. While property sales, mergers & acquisitions and privatizations were the majority of the FDI in 2007 with an annual increase of 9.8% to US$ 22 billion, approximately 10% of the total FDI was in the automobile sector.
The report portrays an optimistic future: the planned investments in Turkey's automobile industry are comprised of US$ 3.5 billion for capacity building, US$ 3.5 billion aimed at developing new models and US$ 2 billion for upgrading the existing technology. Overall, the annual automobile production is expected to grow to 1.8 million by 2012.
Files: Yased World Investment Report 2009, click here to download
---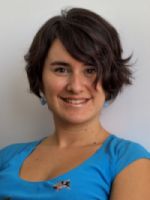 Ela Erozan Gürsel writes a weekly column named "Değişim Yelpazesi " on global business trends for Dünya Gazetesi on behalf of Datassist for almost two years. Her feature topics include: green energy; climate change; impacts of financial crisis on companies, sectors and regions; innovative technologies in sciences, human resources and management; social networks transforming business and politics; changing dynamics of marketing and branding.
She also writes articles for international magazines published in Singapore.
Prior to her writing career, she worked at Datassist as a Project Manager in a project that combines human resources and mobile communications with the aim to connect blue-collar workers and employers through mobile phones. Before engaging in this exciting project, she was in pharmaceutical sales working for a multinational company. She graduated from American University, Washington, DC, majoring in International Studies with a concentration on International Business and Europe. She worked in Washington D.C. as an Account Manager at a boutique telemarketing firm that specializes in fund raising and publication renewals. She speaks Turkish, English, French, and Spanish. She currently resides in Singapore with her husband.